This cake IS NOT for weight watchers, those on Weight Watchers, or anyone counting calories!
But, OMG is it awesome. I had my DH make it for me for my 40th birthday (that still sounds weird to me!)
I posted a thread on the NSBR side of Creating Keepsakes about sweets... do you buy store bought, or do you make homemade, or do you do the halfway thing and buy a mix? I do all of the above! LOL! I do have to say, tho, there is a limited amount of Oreo's or packaged cookies like that - that come into my house. Usually I'll buy the Newman's version of Oreo's... none of that hydrogenated fat. Otherwise, if it's store bought, it's usually from the store bakery.
So, back to the cake... I posted a photo to entice the ladies on this decadent cake! This is why we only eat it once or twice a year. It's like eating a truffle. It's quite time consuming, but totally worth it!
Here's the cake my DH made for me: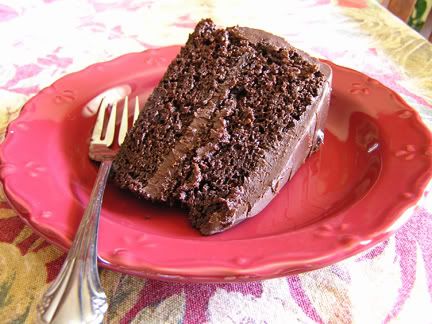 And, here's the link to the
recipe
. Enjoy!!