The weekend isn't over yet, but so far it's been great. I finished up the BIG
Creative Charms
catalog... I love how it turned out. It's done and debuting at CHA right this minute! I'm so excited. I hope that Michelle (the owner) gets lots of orders because her new stuff ROCKS!
Here's a few pages of my handy work: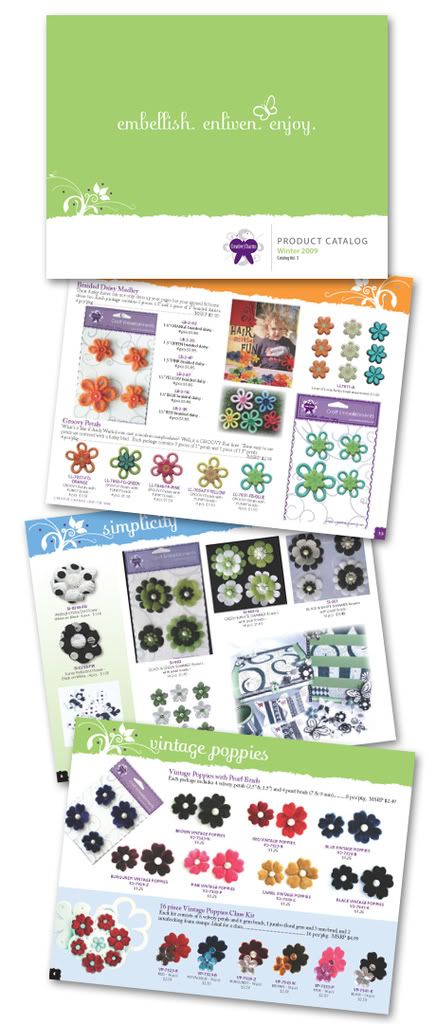 Last night was all about my daughter Emma. I am so proud of her. She had a piece of artwork in an under 21 art show at the Keynote Cafe. It was so cool to see her art on the wall. Unfortunately, it was so crowded that we didn't stay very long. We did get to talk to her teacher, who said Em has another piece in another show at the high school. How cool!!
Here's Em outside of the cafe... if she looks cold it's because it was about 17°!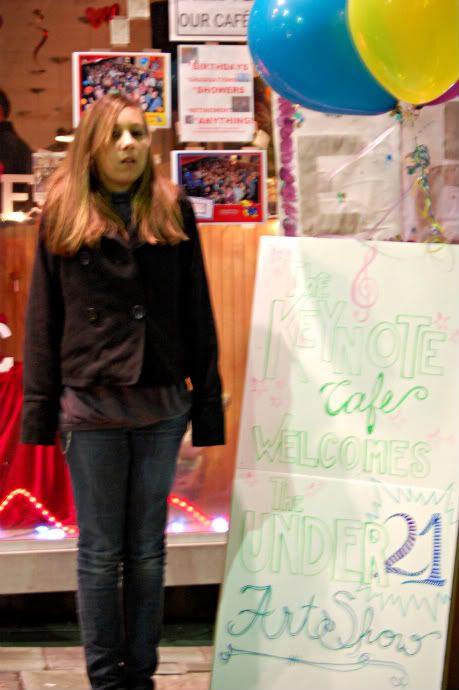 And her art piece, very Andy Warhol - esque: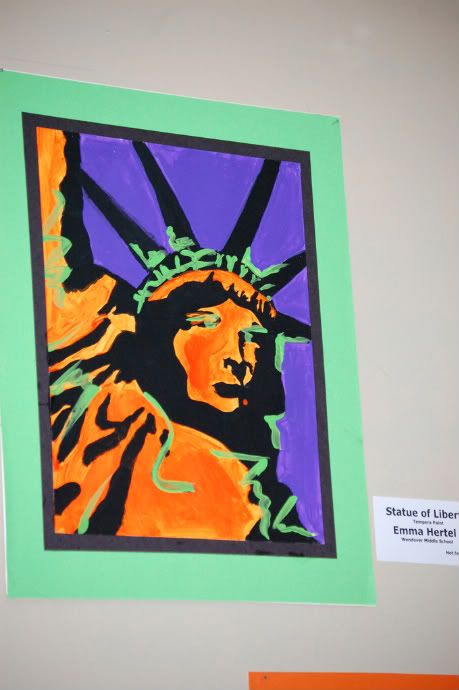 Well, I am off to meet a fellow scrapper at the Scrapbook Super Station! Her name is
Elizabeth
, aka - Cutepumpkin on AMR and I can't wait to meet her IRL! What a fun day! I'll have pictures later of our fun meeting. I'm sure we'll buy a few things... that store is the only place locally to get cool stuff like October Afternoon and Pink Paisley. Yeah!!
Blog ya later!
Have a wonderful Sunday!!