I'm loving my camera! Even though it's freezing outside, actually, it's BELOW freezing outside... I'm playing with my camera on inside stuff, which is harder because the lighting can be dark.
I made a batch of chocolate chip cookies this morning for the kids' lunch. Then I set this shot up, and just love how it turned out. It's my current favorite photo.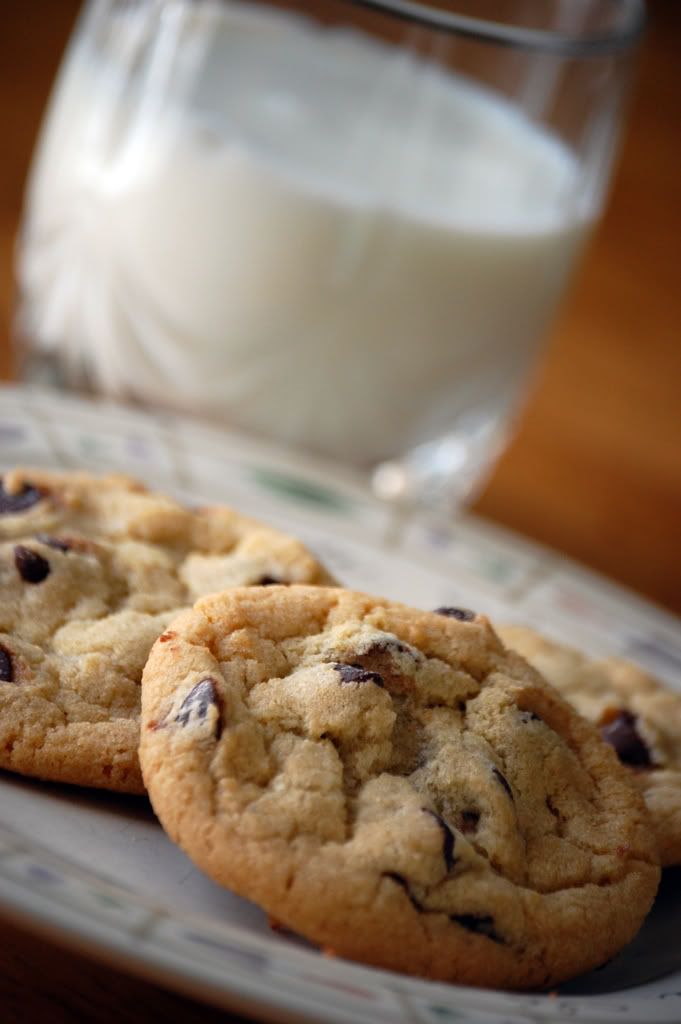 I'm working on a layout, but I can't share it just yet.... seeing that it's in pieces. I cut a bunch of stuff out last night using my Silhouette. I don't know why I don't use that more often for projects. I cut the coolest edge out, sort of like the edge on the Sassafras Lass papers. I cut a practice sheet, and it even made my ugly practice paper look good!
Happy Friday!!