I thought that would get your attention!!
You can receive a $10 AllyScraps Gift Certificate just for joining and chatting. Yes!! You read that right, just for chatting! We are having a membership drive at the
Allyscraps Forum
! Just come register on the forum, and then sign in on the
Membership Drive check-in thread
. That is all you have to do to get started. Post 50 posts on the message board over the next 4 weeks, and we'll send you a
$10 AllyScraps gift certificate
as a big HELLO!
What could be easier? The counting starts now, but you can join any time between now and March 23. We've got challenges, games, inspiration and you might even make a friend or two (and you get paid to do it)! We hope that after you join us, you'll want to hang out with us. No matter what, your gift certificate is yours to keep.
I hope to "see" you over on the
Allyscraps Forum
!
Remember I said I had some yummy Websters Pages paper on my desk waiting to be scrapped? Well, I finished up my layout, and I just love how it turned out.
I used 2 sheets of Websters Pages, some Prima Flowers, K& Co. Amy Butler Lotus Tea Box Die-Cut Cardstock Ephemera and some Glossy Accents. I have to tell you that I love that stuff. I've never used Glossy Accents before, but I just love it!! I dotted the spots on the wings of the butterfly with it. The Glossy Accents added shine and dimension, it's awesome. I also added a few drops on the flowers and it looks like rain drops on the petals. Very cool. (it's the little things that just tickle me!)
This is a photo of my mom when she was 2 or 3, placing this photo around 1949.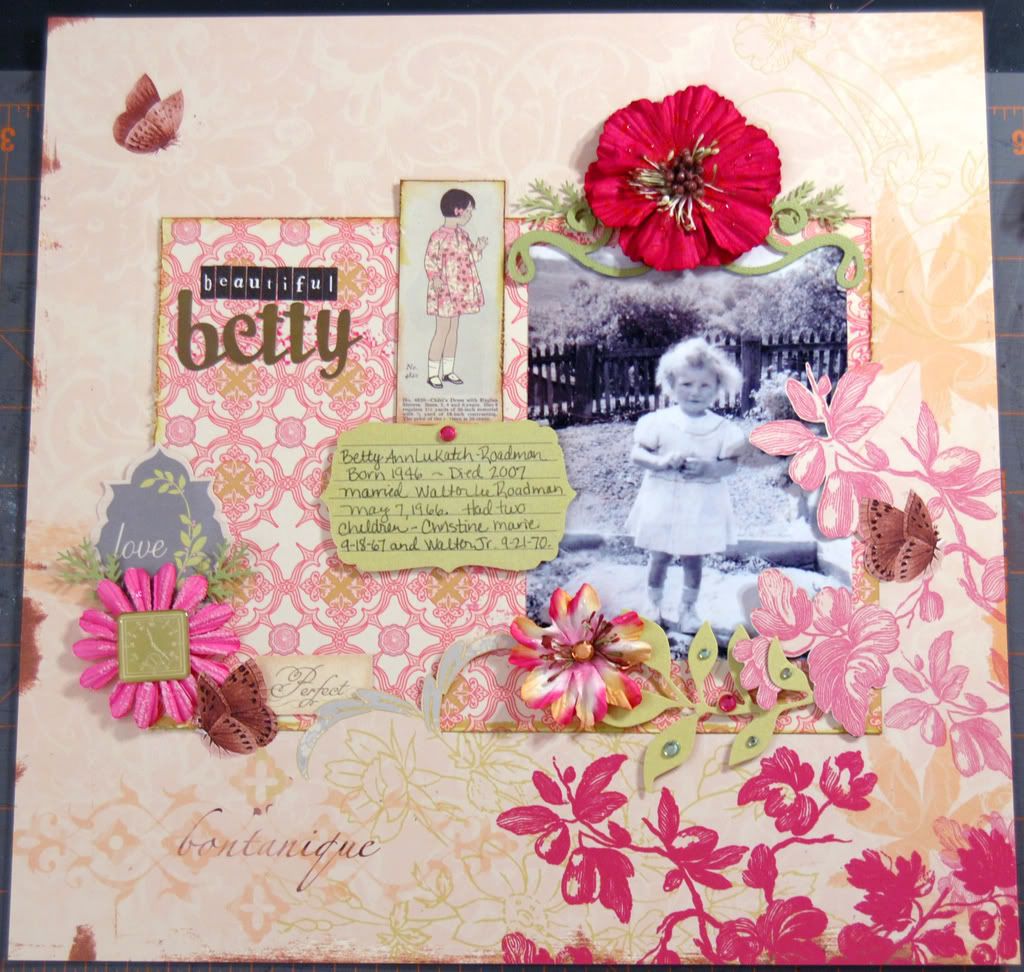 A couple of close ups, I don't know if you can see the Glossy Accents in the photo or not.
I think you should be able to see the "drops" in this last shot.
That's it for now.
Blog ya later!