Yippee!! It's Friday.
I've found some cool new stuff that I'd like to share.
First, I don't know about you, but I'm finding it really hard to organize my letter stickers, like Thickers, and other sheets like this. I had them on rings, but I find instead of putting them back up, I'm throwing them on the floor. And, well, the floor is not an ideal storage space.
I found these cool new Cropper Hopper sticker storage bins... and bonus, they really don't cost that much. I'm thinking with a 40% off coupon, they'd be super affordable!
Looks like they'd be really easy to flip thru.
I also found a brand spankin' new scrapbook paper company...
Lilly Bee Design
. Well, they're new to me... but what I like is the shaped papers they offer... really nice.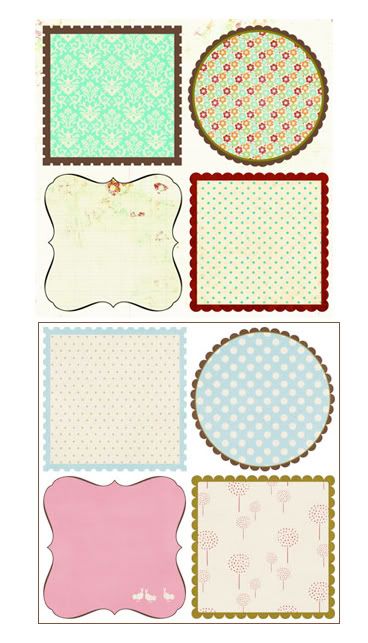 What do you think? I know, we all have tons of paper, but, I like to look!! Kinda like window shopping.
I made an Easter Card. Yep, I did. AND, I stamped. Yep, I did.... and I am not a stamper. Not at all. I stink at it. Mostly because I don't have the patience. But, I did OK on this. I'm happy with it. The patterned paper is the new
Imaginese Twitterpaited
that I got in my
Ally Scraps
order. I added a few gems to add some sparkle.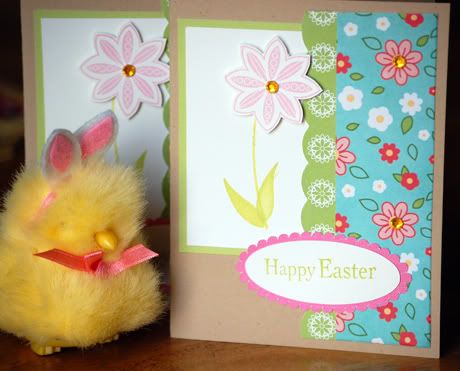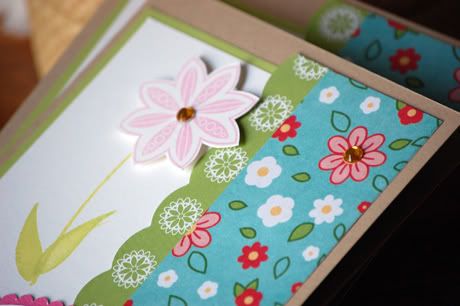 That's it for now.
Hope you have a creative weekend!