I am super tired after working Friday, Saturday & Sunday at the Crop Around the Clock. I was helping with the make and takes. It was my first time, so I got to do something "easy". It was fun, and I met a lot of wonderful ladies.
I want to share this set up of a table.... these ladies really went all out. I wish I would have gotten their names. I'm sure I'll be seeing them again in November! They all wore crowns that actually lit up! That was the WACKY part! LOL!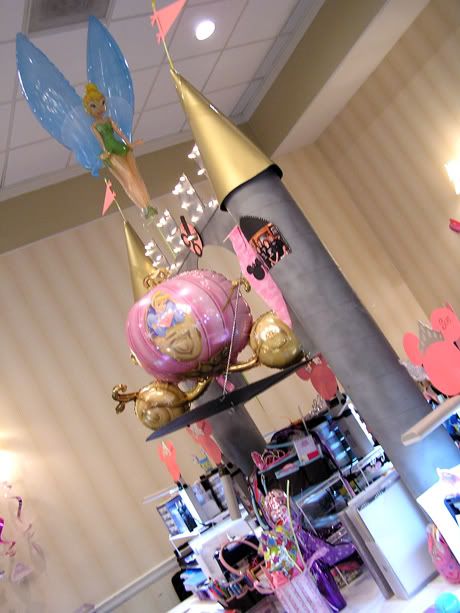 Here's a shot of the crop. The back area on the stage was where the store was set up. I've never gone to a crop like this. This was fantastic! They really do it up nice. They feed you, you get a nice room, they will shuttle you down to their store... really, really nice.
I was AMAZED at how much stuff people brought to the crop. Seriously! Some people brought more stuff than I think I have in my entire scrap room! I mean, look at the photo above and those cropper hoppers... ummm, I only have 1 cropper hopper full of card stock and this lady brought 7!!! Now that's WILD!
If you live in the Western Pennsylvania, Eastern Ohio or North Western West Virginia area, you might want to consider going. Check out their link:
Crop Around the Clock.
One of the perks for working was that I brought the hubs & kids to eat dinner with me on Saturday night. My dinner was provided, and I paid for them. OMGosh! The food was delish, and I totally blew my WW diet. I ate chicken parm, baked ziti, veggie lasagna, bread sticks and a brownie!! I'm sure I blew my daily points! Oh well, gotta do that once in a while. After dinner, Matt took the kids for a swim in the pool while I did the last make and take for Saturday. At 10 pm, they had a sundae bar... yeah, I made a big ol' sundae with a banana and everything! YUM... well, if I hadn't blown my points earlier, I sure did after the sundae. I did share my sundae with Matt though!
Ethan lost his glasses somewhere in the pool area... after Matt, Emma and Ethan looked several times, I suggested one more sweep of the area, and woo-hoo, they found his glasses about 7 chairs over. Someone must have kicked them and they slide across the floor. I'm super happy that we don't have to buy new glasses yet, seeing that his are only 6 months old.
While working the crop, I was itching to scrap!! But, there was no time. I did do this layout last week though. I pulled out some SEI paper that I ordered from
Ally Scraps
, it's from the
Love Bird Collection
.
Here's a close up of the tiny little flower
rubons
. I cut the swirl out on the silhouette.
Next week at Ally Scraps, it's my turn to post a challenge. I have it all ready to go! It's a good one. If you are up for a challenge, or, if you are lacking some mojo lately, you might want to check out our challenges. Each challenge you do enters you for a chance to win a gift certificate to the
Ally Scraps store
. So, give it a whirl! You can find the
Ally Scraps Challenges
on the message board under
Cat Fights
! What have you got to lose???
Have a great week!