Have you seen the May/June issue of Memory Makers magazine yet? My bloggy friends are in there...
Kim Watson
and
Jocelyn Cutchens
have great layouts in there.
I particularly like this layout, by...
ME!
I'm soooo excited and honored to be pubbed for the first time in Memory Makers. I have been searching in stores for this magazine for a week.... finally I gave up, and just figured I'd have to wait until April 7th when the mag goes on newsstands. But, when I came home yesterday I had 2 magazines in the mail from Memory Makers. Woo-hoo.
Here's the LO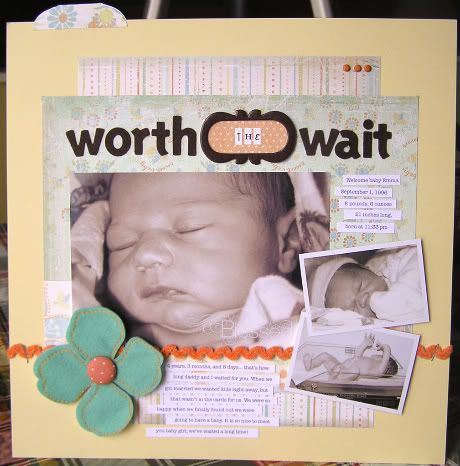 Yesterday, besides the good scrappy magazine mail, I got a great scrappy box from
Ally Scraps
... wow, my orders come fast!! In my box was this new line from
My Little Shoebox
called "Who's There". I just love the owls. I ordered everything... the paper, the punchouts, the rubons, tiny alphas... I can't wait to play.
My Little Shoebox is my Friday Fav pick....
That's it for today.
Have a super weekend.