Wow, what a day. First, I was all excited that I was the photo feature of the day on 2Ps... it was soooo coool. I was really shocked.
Check it out...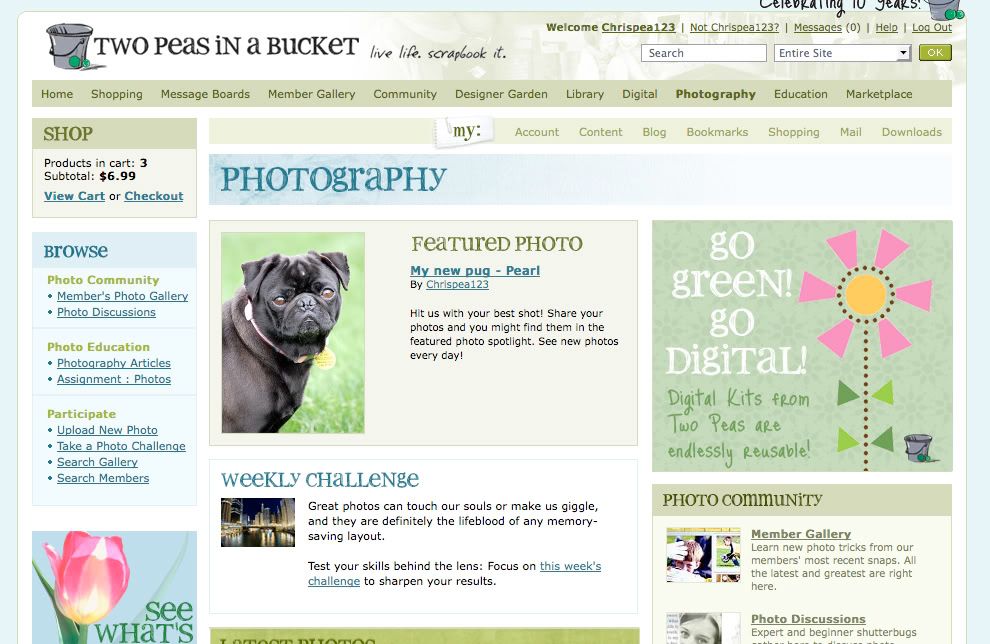 Little close up -
I'm just sooo tickled. I wish I knew who to thank!
Then, I had a bad email from a very mean client. GRRRRR. Ya know, just because you're having a bad day doesn't give you a reason to freak out on everyone else. Chillax dude!
Later in the day... I get a little note from
Christie
.... and guess what? I won her RAK... she was doing a RAK for project 365. It's the
cutest camera necklace
that she got on Etsy. Thank you Christie!!
Very cool. So, it was a good, bad, good day.
Drum Roll Please.....
The winner of my long Pearl Pug Rescue story is.....
AMY
aka - silly goose monkey!! Amy, send me an email at chris_hertel(at)yahoo.com, and I'll send you some goodies.
I asked my DH to pick a number between 1 and 16, and he picked lucky number 13!!!!
That's it, quick drive by post!

Have a great weekend!!