I hope everyone in the US is having a wonderful holiday. If you are working, then happy Monday, only 4 1/2 days to go until the weekend! ;)
We have had a very full weekend, thus far, and I can't wait to cook some hamburgers on the grill later!! YUM. We bought these
Weber Grill
seasonings, one for burgers and one for steaks... they are so cute, the top is a little kettle grill top...and they taste good. The burger one is similar to the seasoning they use at Red Robin on their burgers, if you are familiar with those.
Friday night we were kidless... yep, both kids had sleepovers. Matt and I decided rather than going out, we'd go to Delallo's and pick up some premade goodies. We bought one huge stuffed pork chop and a side of tortellini's with artichokes. We also picked up a huge loaf of Italian bread that they bake daily, and for dessert, tirimisu. YUM. We came home, opened a bottle of wine, heated up dinner, and it was very QUIET... oh my, I'm not used to quiet. Very weird. Then we watched a movie, Valkarye... um, well, not my favorite movie ever... but it was OK. I think Matt liked it, but he's all about the army and war movies, especially WWII.
Saturday, was our 17th wedding anniversary. We took the kids to the in laws then we went to the Southside of Pittsburgh to eat at the new German restaurant called
Hofbräuhaus
. We love German food. We had potato pancakes and saurkraut balls for appetizers. YUM. I love to put sour cream and applesauce on the pancakes, but not at the same time. LOL! The sauerkraut balls were deep friend and sort of like hush puppies. Matt got schnitzel and I got chicken, since we had pork the night before. I couldn't eat much, the appetizers did me in. Everything was delicious tho. We sat outside and had a view of the river... it was really nice.
Here's the view of the Hofbräuhaus as we were walking from the parking garage: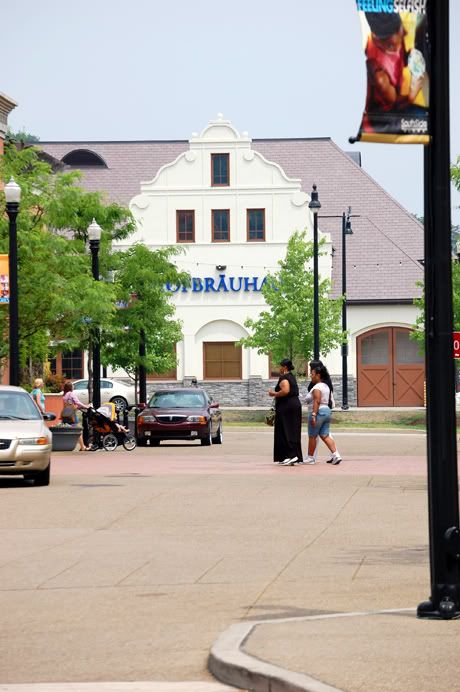 (bonus, parking was only $2!)
Love the hostess outfits: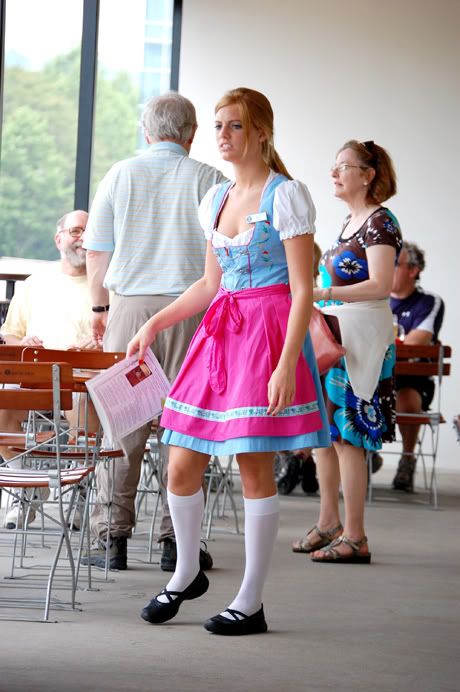 We got 2 different kinds of beer. I ordered the light beer Zwickelbeer, but didn't care for it. I traded for the darker which was Dunkel. It was very good.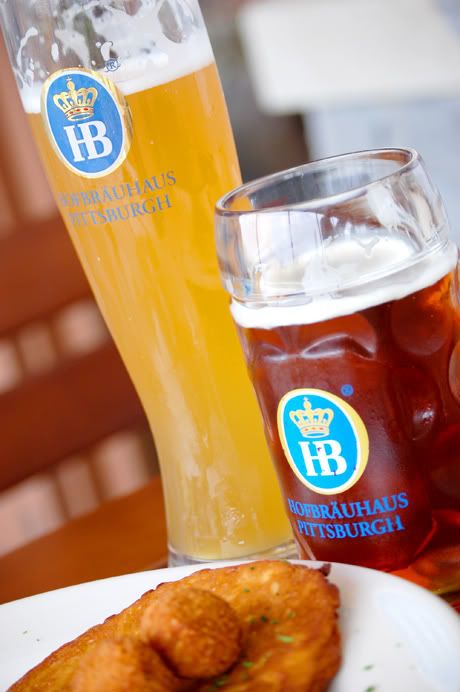 Chicken:
Schnitzel-corden blue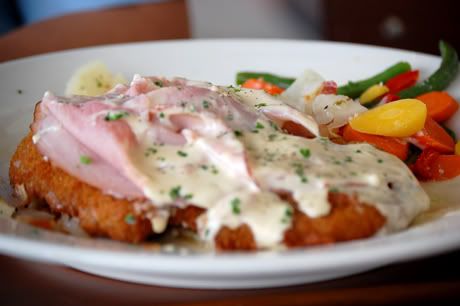 Fun music, would love to be here at night with a full band:
The copper beer tanks:
And the other side of the building. If you are ever in the Pittsburgh area and are hankering for some German food, this is pretty good. I give it a 5 for atmosphere and a 4 for the food. I still think that Max's Allegheny Tavern on the North Side by the Andy Warhol Museum, their food is better. Totally different feel though.
Well, I'm off to shower and get those burgers going. I finished a layout yesterday, but this post is long enough, so I'll share that later.
Hope

you

have

a

great

Memorial

Day!!