2 Sundays ago, Emma and I went to the "Fleatique" in Hannastown. It was HUGE! I got Matt his Father's Day gift there, which was an old German Beer Stein. He loved it. He jokingly said all he wants for Father's Day was flowers, because that is what I said about Mother's Day... so he got flowers!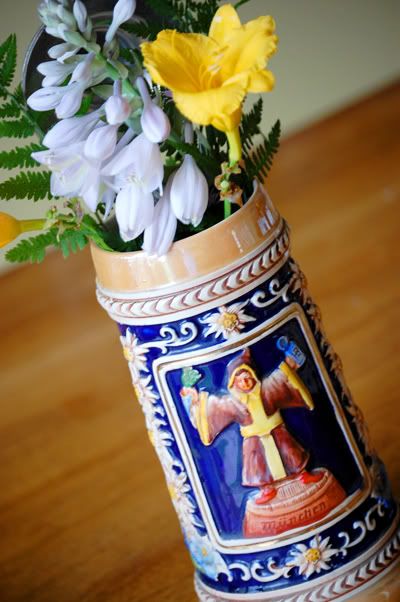 I also snagged some fun stuff at the fleatique... an apron, buttons, a floral frog... love it!
Here's the fleatique:
and the aprons... this was a clever display because I was drawn right to them!!
Another great display were these vintage buttons... she color coordinated them... I could have kissed her! LOL! I hope she's there next time, I'd like more please! :)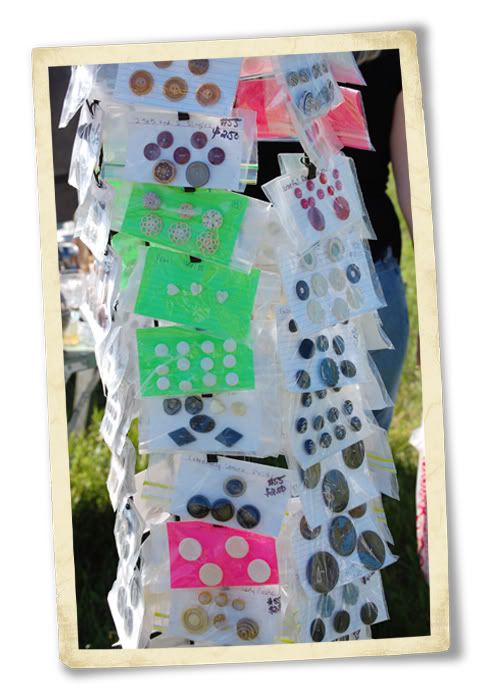 And, what I came home with:
I just love the apron.
Stay tuned for more vintagey goodness. Have a great Monday.