Today, for your viewing pleasure, we have the 7 Gypsies booth. I hear they had a fabulous make and take which I missed. :( It was a mini book. That's why you need at least 2 days. So much fun stuff there.
Here's one panel, notice the umbrella made out of their paper: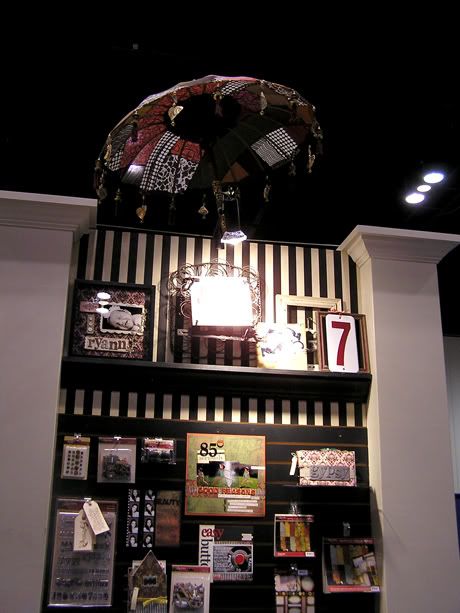 Cool bird thingy....
I liked the old suitcases:
And lastly, a bit of product:
They had lots of cool schtuff! Love those birdie stamps.
Stay tuned, I still have more pictures! ;)
Blog ya later.