This weekend we celebrated Emma's 13th birthday at G-ma's and Paps house on Sunday.
(Her real birthday is tomorrow.)
She totally made out in the $$ department and we will be going to purchase her cell phone tonight. That's all she wanted. That's all we have heard about for months! She'll be happy. She'll have a better phone than I have. Oh well, I sit here all day in front of my mac doing graphic design so I don't need a fancy phone.
Here's a picture of her card that I made for her using My Little Shoebox papers. It turned out pretty cute, if I do say so myself!! ;)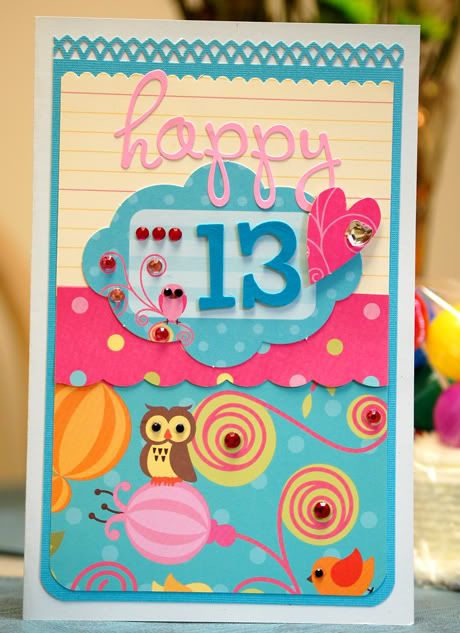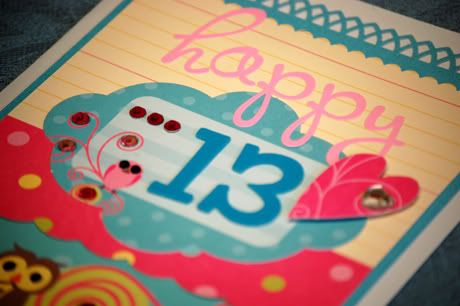 A few more photos of our "staycation" that I wanted to share. Is it still a "staycation" if you go somewhere? I figure if it's within an hours drive, you're technically still in your neck of the woods, staying close to home.
After we went to Laurel Caverns, we went to Ohiopyle State Park. This is a photo of Cucumber Falls where we hung out for a good while. It's really pretty. I'd like to go back during the fall to get some really colorful photos.
Here is Emma walking by the falls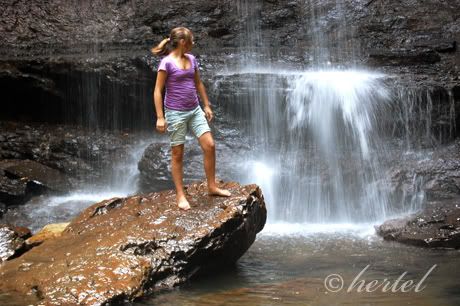 Another view of the falls: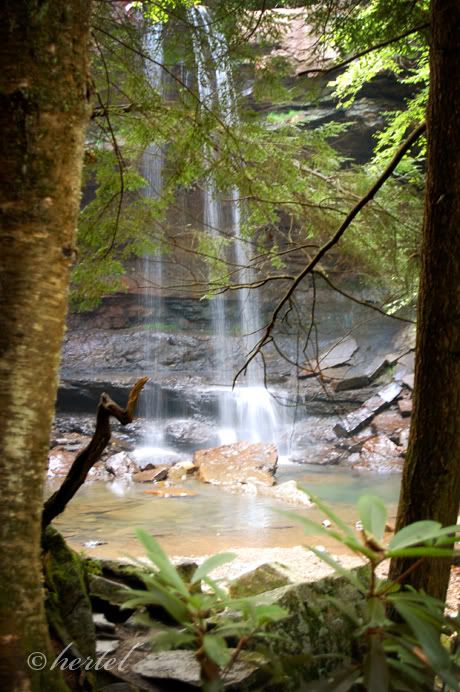 A funky tree root, which I dubbed
"Davey Jones"
:
Lastly, a pretty picture of the forest. If you turn 180° from facing the falls, this is the view:
That's it for today.
Hope you have a great day.