I finally had a chance to edit some of my CHA photos to share. These are from Tattered Angels, which had a really gorgeous booth. I didn't take a lot of product photos, instead, I took photos of the booths themselves.
Don't they have a beautiful display?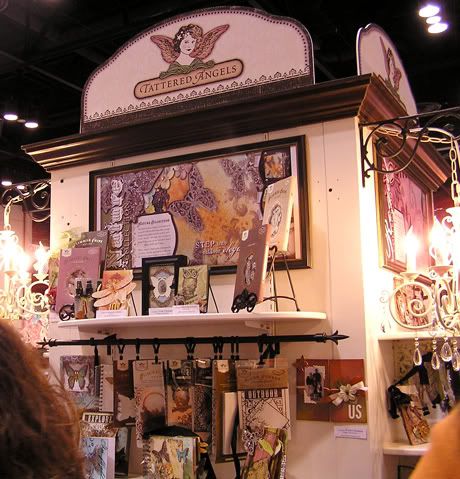 I just love the chandelier:
Here is one of Liz's projects: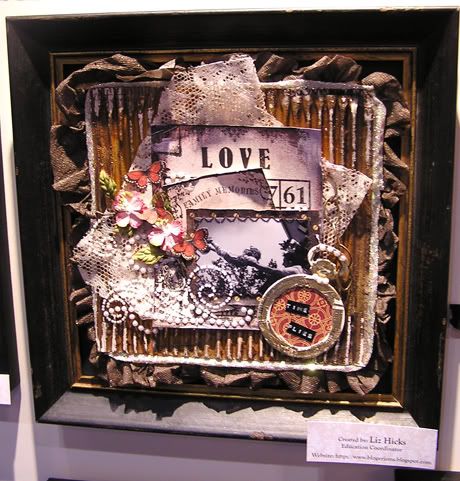 And, this is one by Melissa Phillips, it's gorgeous: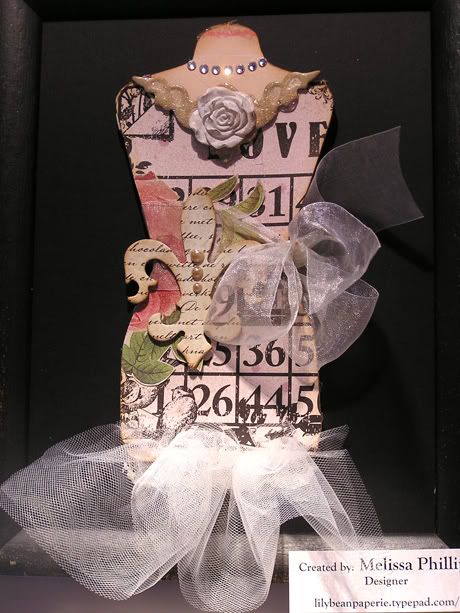 We got to do 2 make and takes. One was this pin. If they spotted you wearing it, you could win a prize. This is the one I made. I sprayed the feathers with pink glimmer mist. To color the little angel, I painted it with glimmer mist. Just spray your glimmer mist onto a paint tray or other non porous surface, dip your brush and paint. Really cool.
This is the other make and take with their new product Chip Tiles. They are embossed with images and you can spray on them, then I inked over it with black to make the raised part stand out.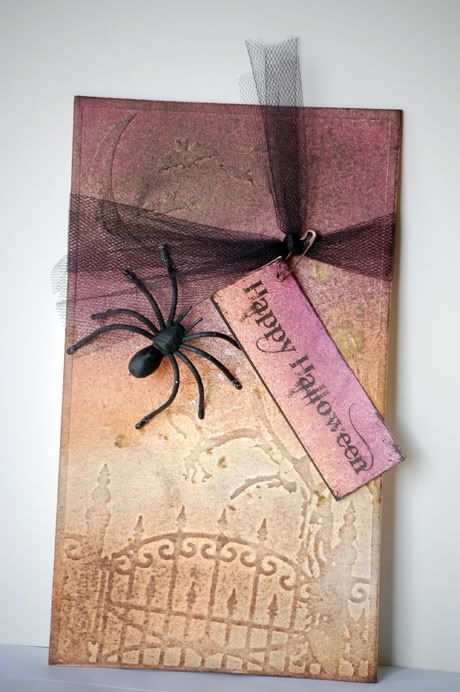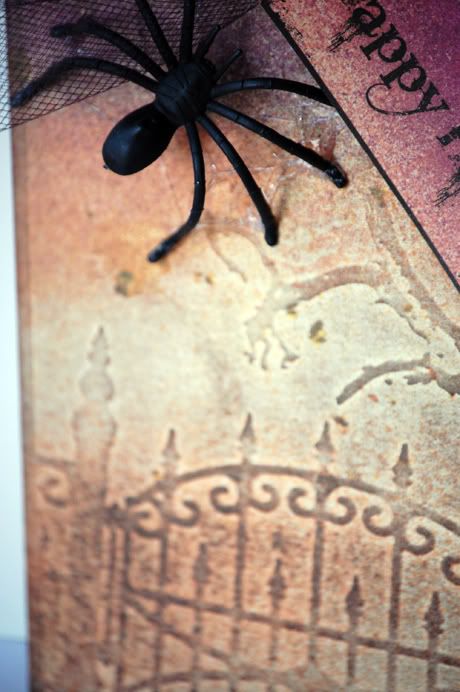 We used this glue on the spider that was kind of "webby", so it made it look like spider webs.
I did several more make and takes that I'll share with you in upcoming posts.
Have a great day!!