These little tags are soooo much fun to make. I was rather inspired by the fabric tags by Prima... but rather than purchase them, I decided to "upcycle" and make some out of one of my husbands old button down cotton shirts.
Here are the tags: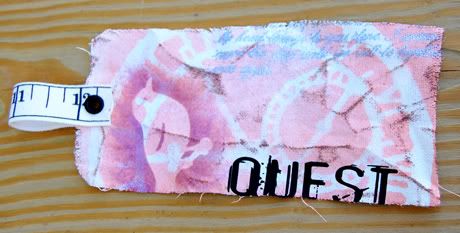 And, my personal favorite:
These are so fun to make, and very addicting!! My daughter made one with me and she said, "Mom, this is fun!" She doesn't like to scrapbook, but, she does like to paint and stamp.
I put step-by-step instructions on how to make these tags on the
Ally Scraps blog
. Check it out.
Have
a
great
weekend
!!