First, a photo of Pearl... she is the best! After having her for 4 months now, I think she's finally settled in and totally showing her personality. She is sooo funny. Every time the seagulls come on - on Spongebob, she barks. And, when she barks, she puts her whole body into it (as most pugs do). She throws her head back, her front paws pop off the ground with each bark... it's a riot! I'm so glad we adopted her. She is the happiest dog to greet me in the morning. She's so sweet.
Here's a picture I took yesterday, which just makes me totally LOL when I look at it:
Love those teeth... actually, she's scheduled to get about 5 pulled.
Another CHA project... this was cool. I made it at the
Zutter
(bind it all) booth. We used pieces of cardboard for the covers. We first tore off the top piece to reveal the ribs. Then, we put the titles on. I tore one, and cut the other. It was all printed in a nice little "kit", with the cover word art and the inside pages, which are lined for your list. Cute.
I need to fix my flower, the center of glitter fell off while traveling back home: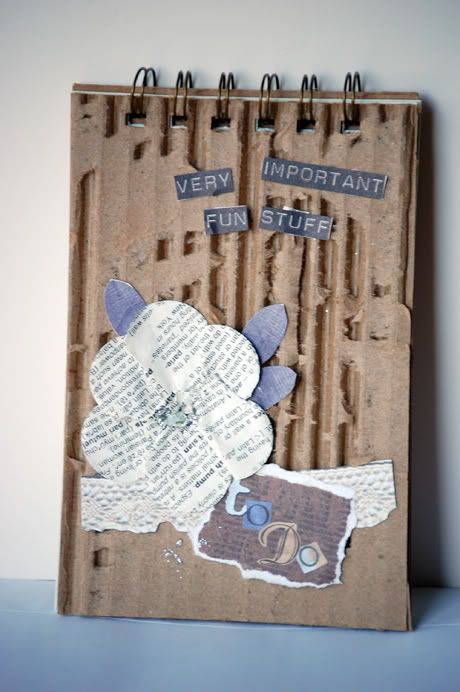 Here's a close up: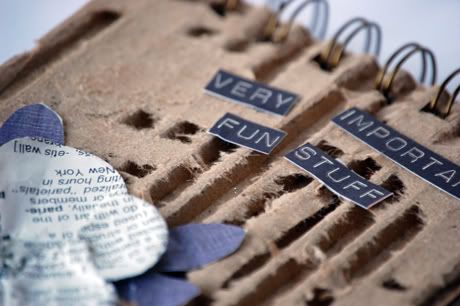 And, a pict of me with
Donna Salazar
. She is very nice, and cute. If you click on her name it will take you to her blog and you can see this same project and a few others.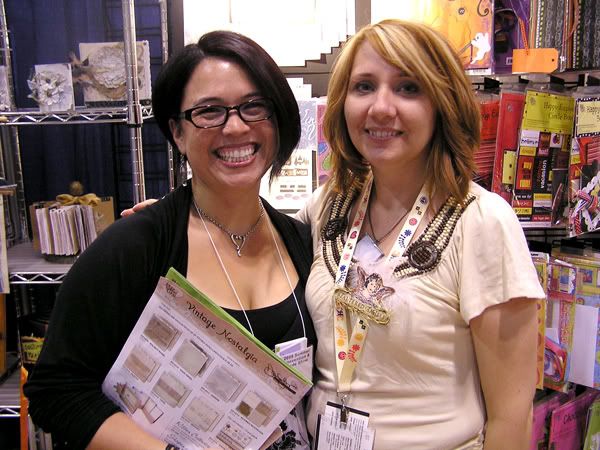 I was very tired at this point... why can't I ever get a good picture of myself. UGH.
Oh well, I am what I am, and that's what I am!
Have

a

creative

day

!!