Well, some how my dog got a hold of my Tattered Angels pin and ate all the feathers off... now she's really tattered! LOL!
Here are some picts of the Sassafrass CHA booth...
I loved these monsters and wish I could have taken them home with me:
Lot's o' paper: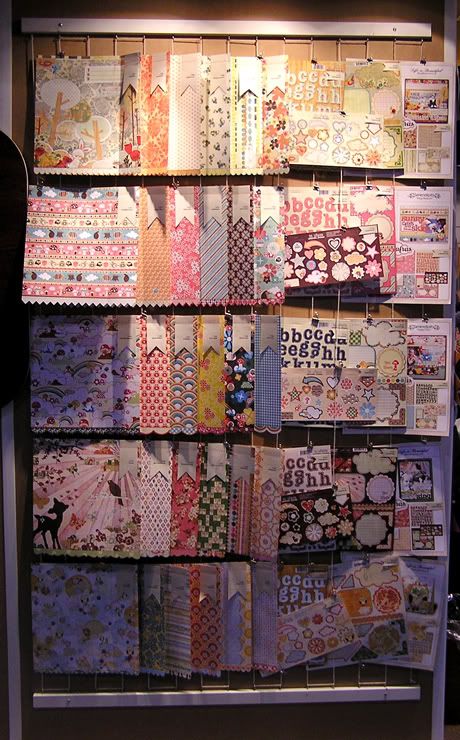 Cute stuff: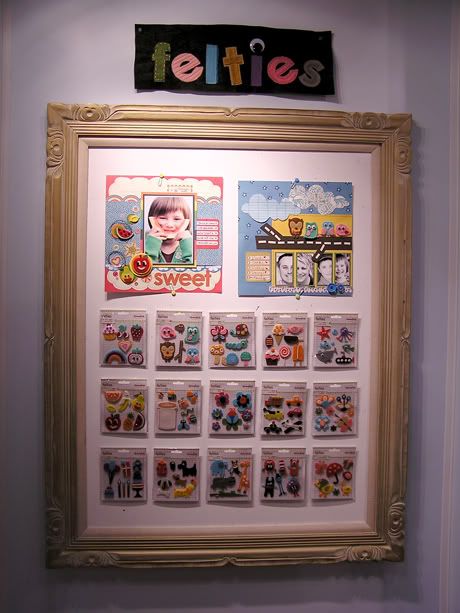 I think I "need" those felties.
You know, the coolest part about this booth was the
Christine Middlecamp
layout I got to fondle. I picked it up and studied it. It was so cool. I was trying to figure out her layering system. Well, I didn't figure it out, but it was so cool to look at it and feel it up close. I wiped the drool off before I put it back. ;)
Have

a

great

day

!!