First, the good news! MY COFFEE POT IS WORKING! Yeah. It took 2 days to dry out. Phew, I'm glad about that. I've been spending so much money lately I didn't want to have to buy a new one... all these magazine fundraiser sales, dental appointments, school pictures, the list goes on and on and it is making me broke!
Well, if you're broke like me, here's a little Halloween Hybrid Freebie. Just print and cut and you'll have a cute little pillow treat box that you can fill with some treats.
I have provided in a zip file format
(at the end of this post)
everything that you will need to make these pillow boxes. I have 8 1/2 x 11 pdfs & jpegs complete with a template that you can just print out and cut out with a craft knife. I have also provided both a blank inside and outside template. These files are jpeg, pdf and also svg file format for those of you that use SCAL. I also included a jpeg and a pdf of just the label part. You could add the label to a scrapbook page, or a jar filled with "twisted" goodies. That would look pretty cool on a shelf or mantel. I added some bling, stickles and a spider brad to my box, to jazz it up.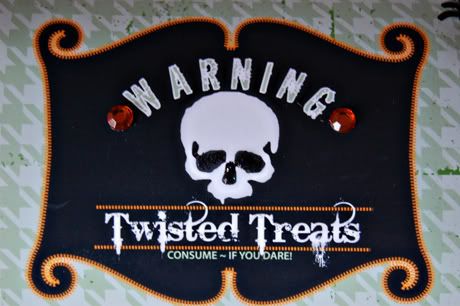 Here is the download. It is 16 meg. Hope that's not too big.
Halloween Twisted Treats Kit
If you've never made a pillow box, or need a refresher, I have posted step by step instructions on the
Ally Scraps blog
. Check that out if you get a chance once you download the kit.
That's it for me today. Time for a nap! Had a stinkin' migraine today.
Have

a

great

day

!!