When last I left you it was still summer! Man, how did that happen?
Is it FALL already?
Yep, it sure is... it was official yesterday the 22nd.
I have to admit, I love fall, it's my favorite time of year. Cooler temps, pretty colors, Halloween and Thanksgiving... Fort Ligonier Days parade and festival, apple festival, apple pies, going to the pumpkin patch, wearing sweatshirts... what's not to love???
To celebrate fall, I did this layout. I got the idea from another blog where she used circles and layered them... then I thought that leaves would be cool. So, I cut out a bunch of leaves using the gorgeous
Pink Paislee Amber Road Collection
. This paper is so pretty. I wanted to make something more than a layout that I'd stick in an album and not see, so I made this to be more like art than a layout. The tree trunk is from the PP Captivating Collection (if I'm not mistaken).
I have this layout propped up on a wall shelf in my foyer amongst fall leaves, pumpkins and gords. I think it turned out pretty, I'm happy with it.
Here's a couple of closeups:
I stitched randomly over the leaves to sort of quilt them: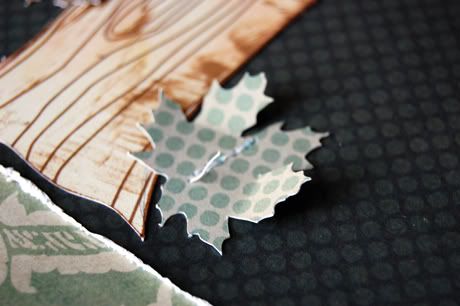 Next, I used pop dots to raise my photos up. I wanted the "tree" to look full and fluffy, so I didn't want to squash the leaves down.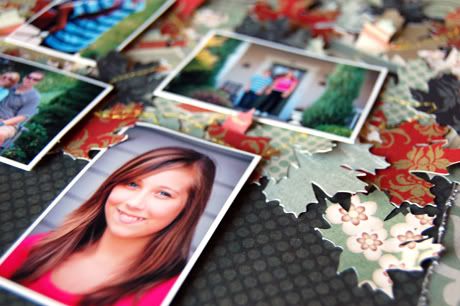 That's it - it was pretty easy to put together. I used about 75 leaves give or take a dozen. I cut out 3 different sizes. All the details are on the
Ally Scraps blog
today. If you haven't been there lately, there is a gorgeous layout by Kimber McGray, check it out if you get a chance.
Have a
fabulous fall
day!!