There are big changes going on over at
Ally Scraps
. My design team run is over. :( However, they have asked me to come back from time to time as a guest designer. They are doing away with the regular design team and will now be featuring 2 guest designers each month. As sad as I am that my run is over, I think it will really be a boost to their blog traffic AND - bonus - there are many FABULOUS designers lined up to show off their incredible talent and style. That's what I'm most excited about.
The first guest designer will be
Kimber McGray
!! How cool is that! She's been gracing us with her presence on the
Ally Scraps forum
. What a lovely lady. To find out all the happenings and for a fun giveaway, check out
this Ally Scraps blog post
. There is a lot in store!!
Lucky me... I also get to be a guest designer for September!!
I did my first Ally Scraps guest dt layout last night on a full belly of the Olive Garden's never ending pasta bowl. YUM! That's where Em wanted to go for her birthday.
This layout is done with Cosmo Crickets Boyfriend line. When I saw this line, I knew I had to have it. Totally perfect for my son. He's been feeling a bit neglected with all the girly layouts lately! (OK, not really, he could care less! haha)
Couple of close ups: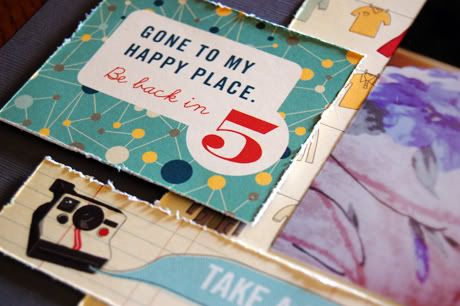 You can find out the details and the supplies used by going to
this post on the Ally Scraps blog
.
I've really been drawn to more simple layouts lately. I've even been considering switching over to 8 1/2 x 11 size. I could do a lot more computer stuff that way, more hybrid things. My printer will print full bleed 8 1/2 x 11 photos, so I could throw in some digi layouts in the albums. Just tossing the idea around.
Have a great day, and don't forget to check out the Ally Scraps blog and enter the giveaway.