Wow, we had a very busy weekend, that just kept on going like the
Energizer Bunny
right on into Monday!!
(blatant plug there, click on the bunny link and become a fan!)
I did absolutely nothing scrappy, artsy or creative...
Oh, wait, I take that back, I decorated for fall. It took me ALL day Sunday (because I had to clean the tape marks off of the glass). Remember the other day when
I drove on my meds
? Well apparently, you shouldn't go shopping on meds either because you end up purchasing large pieces of furniture! I went to the furniture store, just to look
(famous last words)
. In the clearance department, I spotted a china cupboard. I don't have a china cupboard... I
needed
a china cupboard! Truth be told, I have been looking for an affordable china cupboard for about 3 years. The one I wanted was this
Pottery Barn beauty
in black. Did you see the price tag? Sometimes it's about the hunt, getting that great piece for a great deal.
Here's a picture of my cabinet with all my pretties in it. I am going to repaint my walls a pumpkin color. I'm tired of the wine color. Maybe a darker color on the bottom, like cinnamon and the pumpkin on top.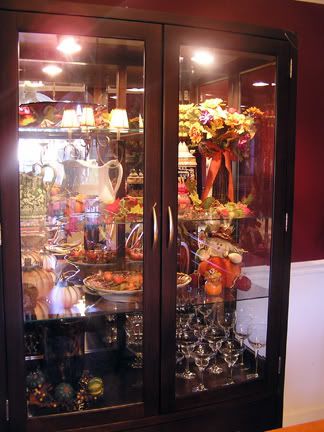 Guess how much I paid for it? Guess? You'll never guess... $288. Yes, that is not a typo! It is a Kathy Ireland piece. A little on the modern side for my taste, but it works with the mission style table I have. I can change the handless if I want, and maybe paint it black, or not... it has some nicks and scratches, so it won't bother me to paint it.
I love the fact that my wine glasses and such won't get dusty. I previously had them on a bakers rack, which we will move to the basement for the winter, then come spring, it will look great on my deck with some potted plants on it... plus we can use it when we cook out to put the side dishes on.
On Saturday, we went to the
Fort Ligonier
Days Parade. It's a fantastic parade. We had bands from West Virginia, and the New York Fire Departments bag pipe band was even there. That was pretty impressive.
Here are some of my favorite pictures.
The fort and a reenactment, these were at the actual fort, not part of the parade: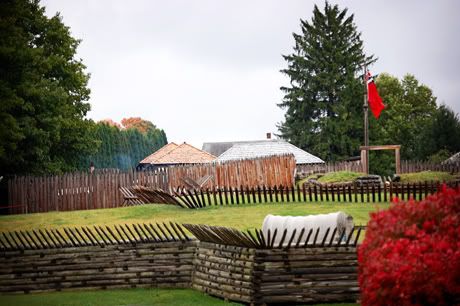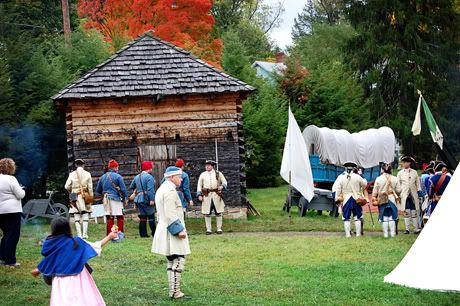 Mohawk Indian in the parade, this guy was scary!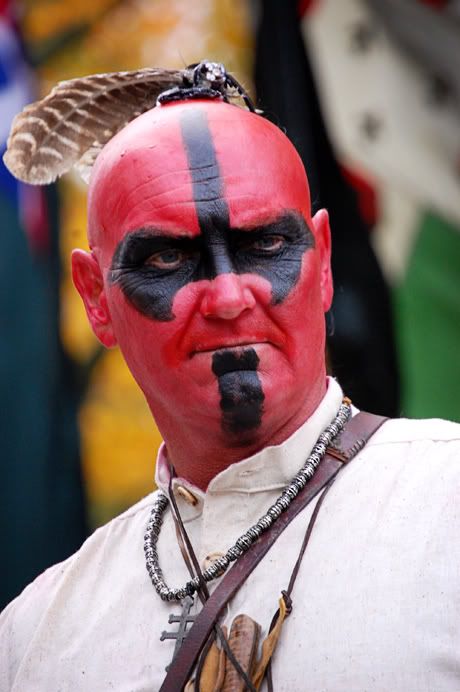 The
Syria Shriners
:
Shriner Shoes, these always cracked me up when I was a kid:
Clydesdales: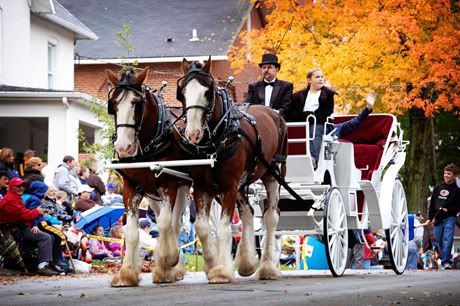 NY City Fire Department Bagpipers: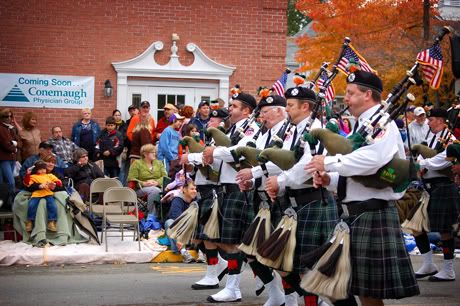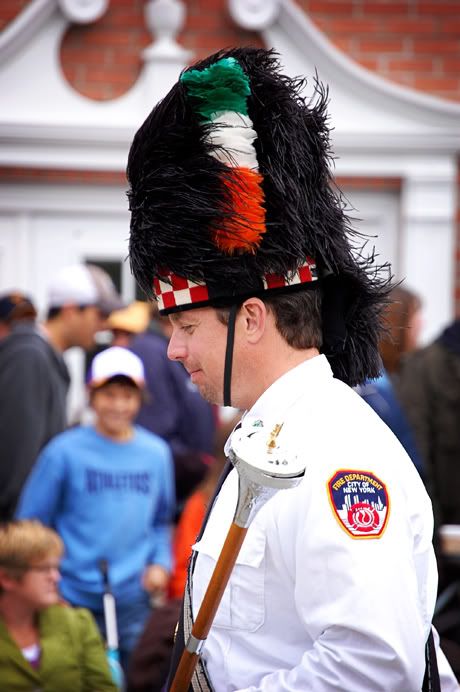 Well, I have a ton more. I took 300 photos. Ligonier is so cute and quaint. If you are ever in Southwestern Pennsylvania, you should go there. They have a law that no fast food places are allowed. I don't know what the locals think of that, but I think it keeps the town unique and pristine.
I also did a photo shoot of my niece. She is graduating high school this year, so I did her casual shots. I was too tired to go on any great location, so I just used my back yard:
That's it for today. I edited a ton of photos! I hope to get scrappy sometime this week. I got some great paper for my birthday last month that I can't wait to use.
Have a great Tuesday!!