I made a card for
Jennifer McGuire's card drive
for Kate.
Kate
is a little 5 year old girl with brain cancer. I was trying to come up with something fun and cute and interactive. I thought of making a dress up doll, but, I don't really have any die cuts for that. But, I did have a hello kitty die cut, so I made a
Hello Katie
card. I think I'll go to Mike's or Jo's and get some Hello Kitty stickers to throw in there. Jen is collecting these cards up until Oct. 15 then she's going to send them all to Kate's mom.
I'm going to apologize now for the terrible photos. Must have been too dark.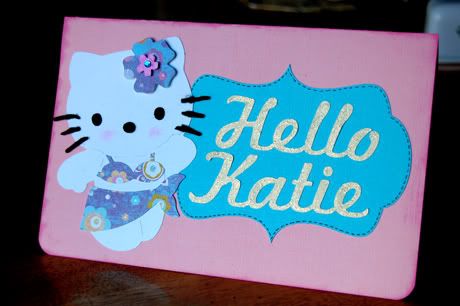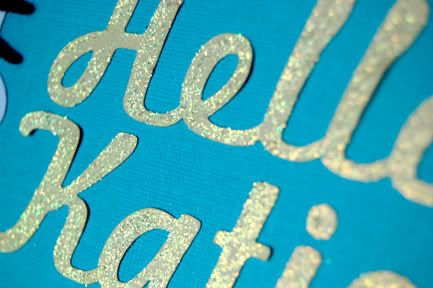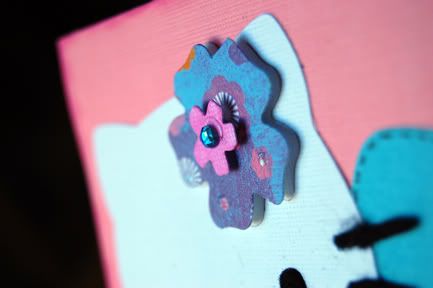 I used lots of glitter and felt for the eyes so she could run her fingers over it and feel the kitty "fur".
That's it for today. I have a layout on my desk, but it's just not quite there yet. I think it needs more "stuff".
Have you seen page 116 of the November CK yet? Me neither, but I think I need to go hunt one down. (wink, wink, nudge, nudge)
Have

a

great

day.