The other day, I had to ask myself... do I dare use the
"sacred paper"
?
You know what I'm talking about... you buy it, you hoard it, you pull it out to use, but your photos aren't worthy, so you put it away. Well, stop doing that!! Just use it.
Your photos are

worthy

, they're memories, right?
I have loved, loved, loved this Cosmo Cricket paper from day one. I had a heck of a time trying to find it. My dear hubby bought me some for my birthday in September (after I found it on eBay), and finally, two months later I cut into it!
My photos aren't perfect, a bit blurry, and my son is cut off in the one, but, it was a great day, and a great memory, and they looked great with my sacred paper, and that's all that matters. :)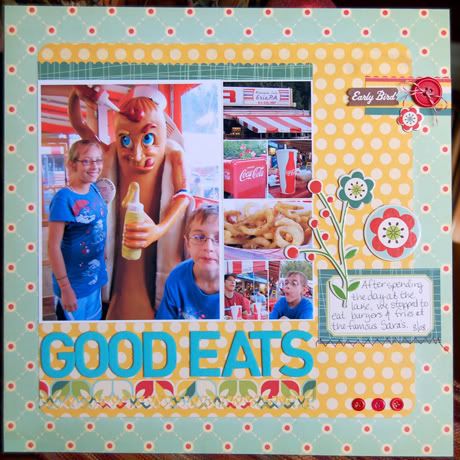 I love using the little "extra" words that Cosmo puts on their paper. You know, their titles of the paper on the bottom strip that we usually cut off and throw away. They work great as little extra's on your page:
I'm glad I used my
sacred paper
. I have plenty left over to do more projects. If you have some sacred paper laying around, go ahead use it!
Have
a
scrappy
weekend!