in my house...much better than teen spirit, don't cha think?
I just made a delicious homemade from scratch carrot cake! Mmmm, can't wait to ice it with cream cheese icing and dig in. Besides scrapping, I love to cook and bake. Cleaning... not so much, although I do that nesting thing once a month, ifyouknowwhatImean. ;) Although I do like a clean house. Thank goodness my hubby likes to use the vacuum and he sweeps. It's nice to have help.
This past weekend, I finished up my "pimped" bra for the
Serendipity Scrapbooks
Pimp Your Bra Contest. Finished just in time, too. I didn't add the photos yet because I made it about my breast cancer journey, and I'm only about a 1/3 of the way thru my journey. My good friend Michelle gave me a great suggestion about it because I kept saying I wish I could fast forward to May, when I'll be all done... she said think of it as a pregnancy and that I'm done with my first trimester. What a great idea... so, only 2 more trimesters to go. Well, plus a week or two.
I titled it "Fight Like A Girl". Each back is painted black where I thought I could journal with a white pen.
Here is the cover: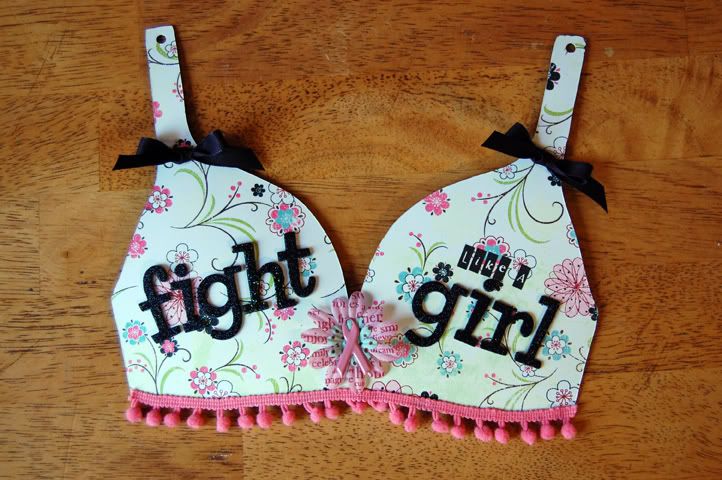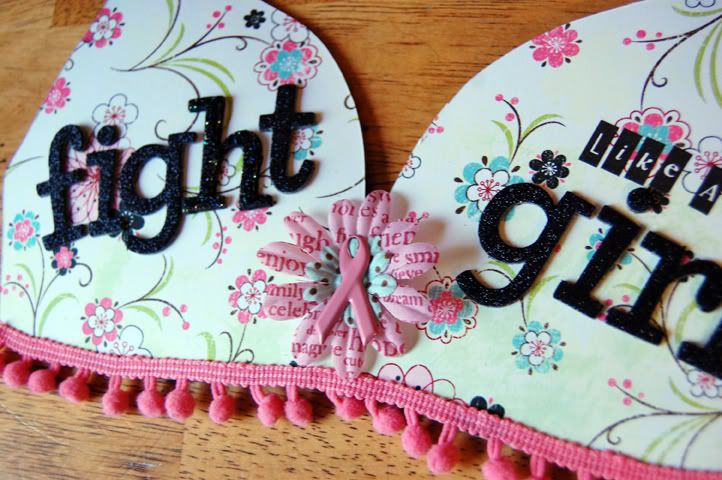 Page 1: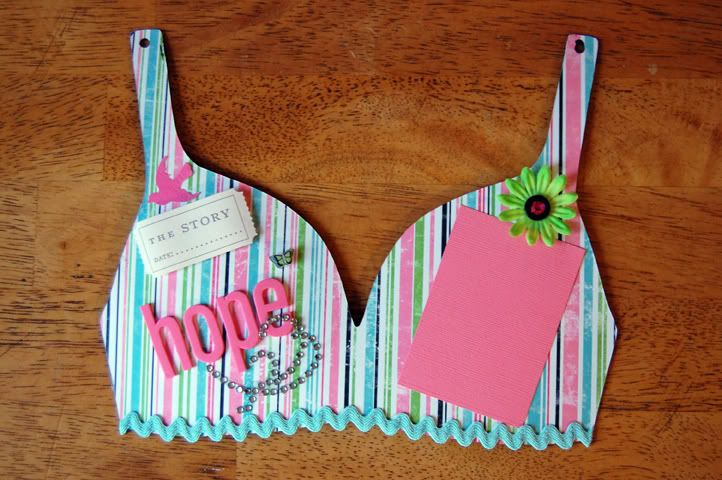 Page 2:
Page 3: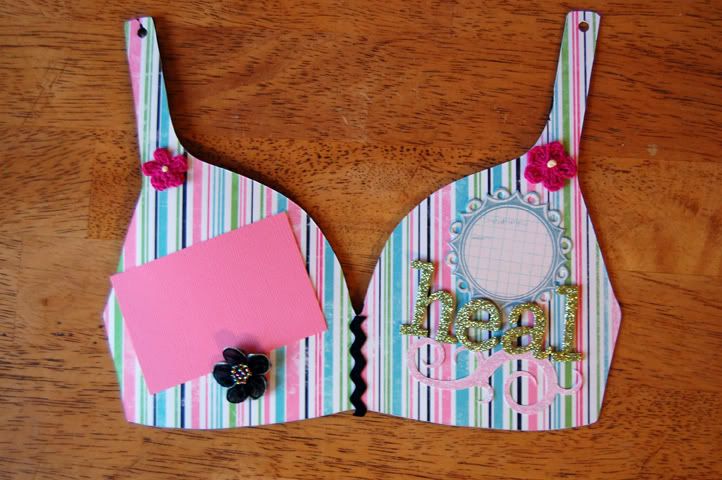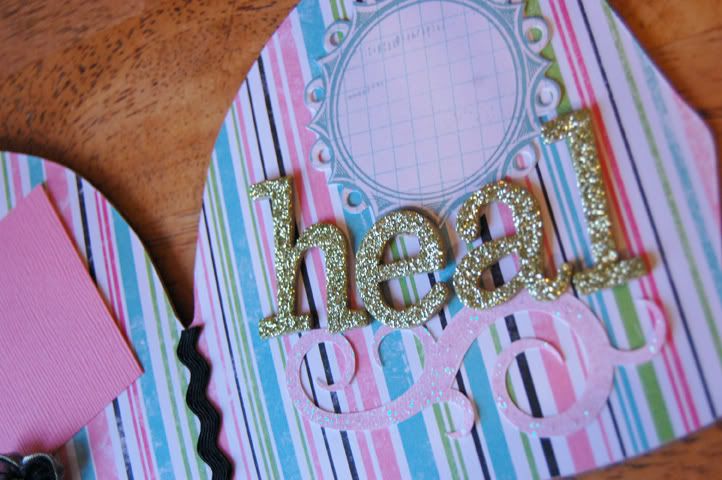 And, the last page:
Well, that's it for me today. I think I'm going to make a Joanne's run and get me some yarn! Gotta knit myself a hat for my little bald pea head. Can't wear that wig all the time, and this little chemo sleeping cap I have has no substance, so I look like a pea head. I have a tiny head. I always knew I had a small head because I can fit into childrens helmets! LOL! I'm not a knitter, but I have loom! Hopefully, when I get done I'll share the photo with ya.
Have

a

great

Monday!

Take

Care!