or baking days, or wrapping days, or crafting days!!
Is December going fast or what? I have sooooo much going on, as I'm sure, you all do, too.
Friday my friend Carol came over and we made cookies, cookies and yet, more cookies. I survived 12 hours of cookie making!! I'd post a photo, but right after I took the photos off from my project below, the battery died, so I'll have to do that later.
I still need to bake my nut rolls and Kolache. I'm Slovak, so, it's gotta be done! Tradition, love tradition.
Rather than scrapbooking lately, I've been crafting. I found this paper maché star at the craft store a few weeks ago, and thought it would look pretty with some pretty scrap paper on it. I used Basic Grey's Eskimo Kisses line, and I love how it turned out.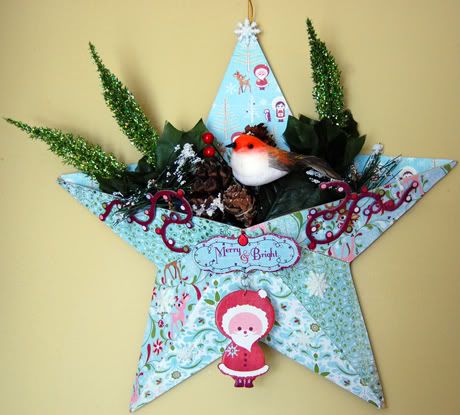 I took jump rings and attached the Santa to the Merry & Bright chipboard piece. He's cute and dangly! (I'm pretty sure dangly isn't a word! LOL)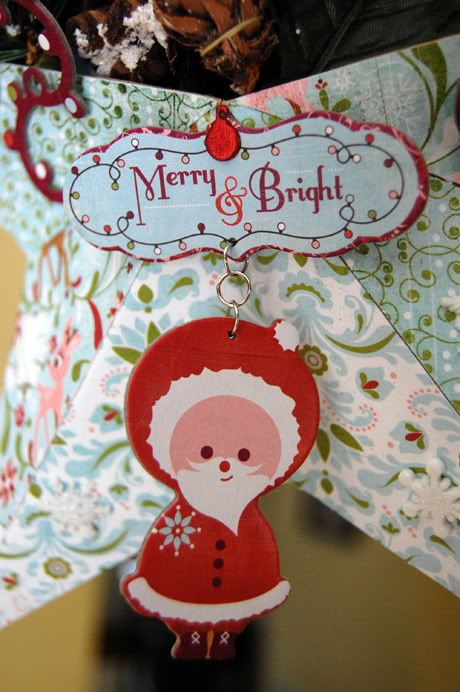 Used a little ornament brad to attached the Merry & Bright to the star.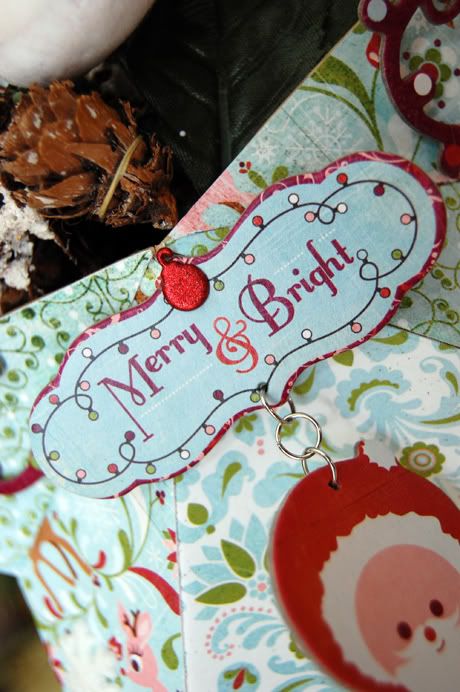 And here I just added the chipboard strand of lights for some height, and a few sprigs of "stuff" and a little birdie. It was really quick (aside from glue drying time) and easy to make.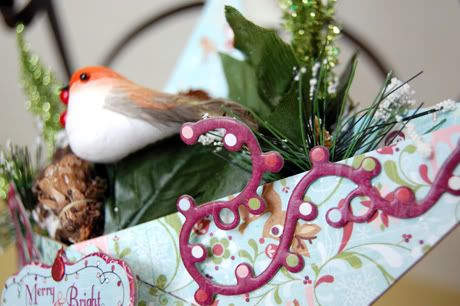 That's it for today. I need to make my list and check it twice!! Much to do, and only 18 days left to do it. Amazing how we all manage to get it done.
Have

a

great

Monday!!