Last year, on this day, I was receiving chemo number 5. It was the new chemo, the dreaded Taxotere. It made my fingernails feel like they were slammed into a car door, my body felt like I had been stretched on a rack, my tongue 5 times bigger than normal and I couldn't stand up for more than 10 minutes at a time. What a way to start a year.... it could only get better from that, right?
And it did.
2010 wasn't all that bad, there were some good in it, as there is good in everything, but truth be told, I'm glad it's over.
Pumbaa:

It's like my buddy Timon always says: you got to put your behind in your past.





Timon:

No, no no. Amateur. Sit down before you hurt yourself. It's "You got to put your past behind you."
Gotta love Pumbaa! And, Disney.
Let's all put our behinds in the past and move forward, 2011, here we come!!
Here are 2 layouts I did for my last week as a Guest Digi Designer on
Two Peas in a Bucket
. It was great fun, and I loved every single digi kit that I got to work with.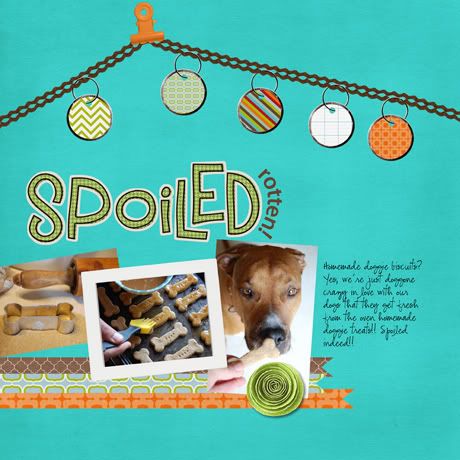 This was fun to work on. I put all the different papers in the little dog tag and kind of made a pennant banner. The kit is by
Michelle Underwood, called Dog Days
.
The next layout came together really quickly. I just used the quote in the kit as my title. This is Emma on the beach at OBX.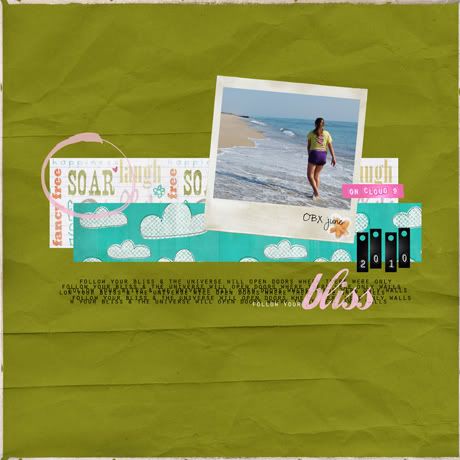 The kit is
Cloud 9, by Lauren Reid
.
Do you have New Years Eve plans? I pretty much slept thru New Years last year (and a lot of the year!!).
We will probably keep our festivities to a minimum. Em is invited to a party in the neighborhood. Matt, Ethan and I will probably just chill in front of the TV... maybe have a bit of champagne.
Have a great day,

and a Happy

HEALTHY

New Year!!