First,
thank you all so much
for the encouraging comments. Just needed to vent, I guess. Maybe someone else is going thru this, and it will help them. There are so many people out there going through so much worse. This will be a whine free zone for at least 3 weeks! LOL!
Do you remember this layout?
I wasn't real happy with it, so I asked for some suggestions.
Well, I "fixed" it! I'm much happier with it now.
It's all in the details!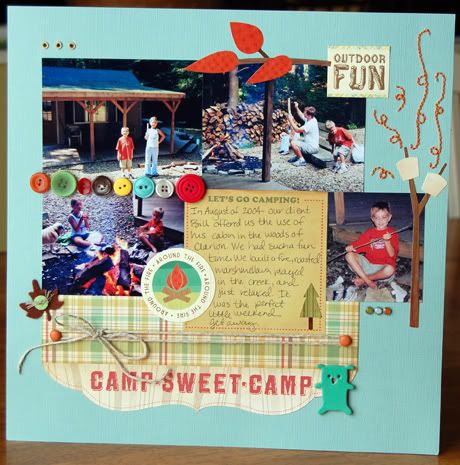 Here I added a twine bow, strung across 2 brad heads.
And, this little chipboard fellow... he's cute... I think he might be a gopher!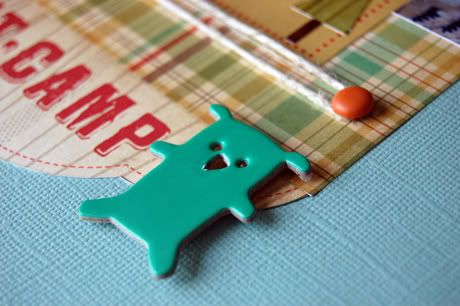 And finally, how about some
orange
smoke? I used orange for some color pop in this area.
I think all these little added details pulled it all together.
Thanks again, and hope you all have a wonderful weekend!
{{hugs}}
Chrispea