Just a quickie post today. I made these two cards using my (you guessed it)
Slice
. :) At least I'm using it!!
This one is for my hubby...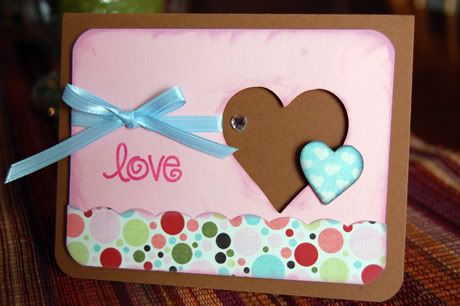 A close up, lots of pop dots:
And this was for the in-laws, cause they expect these things... ;)
I used my Cuttlebug, too!!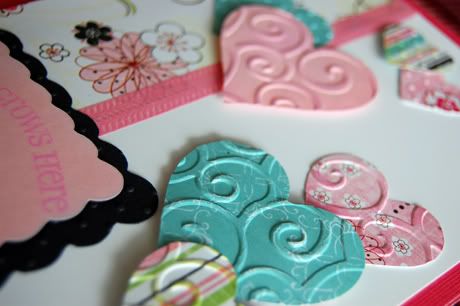 Well, had my chemo on Wednesday... feeling OK so far. I'm so happy I only have one more to go. I'm getting there!!
Found out a friend of mine has breast cancer, too... so sad that others have to go thru this.
Don't forget to feel those boobies!
Happy Valentine's Day.
I'll probably sleep the whole day! LOL! I'm wiped!