The Japanese Washi tapes, that is. Have you seen them? They're very cool.
You can find them on Etsy. I really like this tape from
PrettyTape
on Etsy.
My friend
Joscie
sent me these:
And, check out what I did with the Washi tape!
First, I used some tape to decorate up a plain envelope that I made. (see last post for envelope template)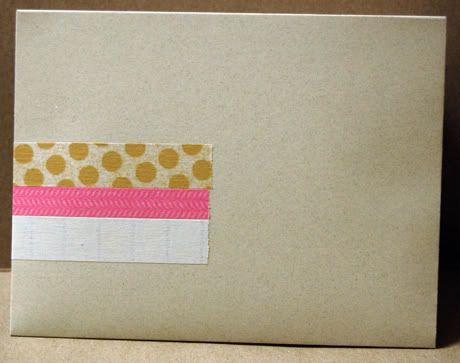 Here, I made a tag for spring. You can layer Washi tape, it's semi transparent, which can make for some cool effects. I used the MM Slice to cut out the froggies.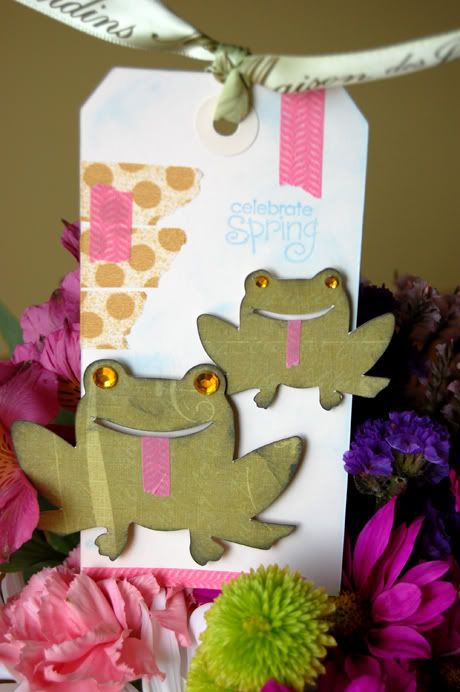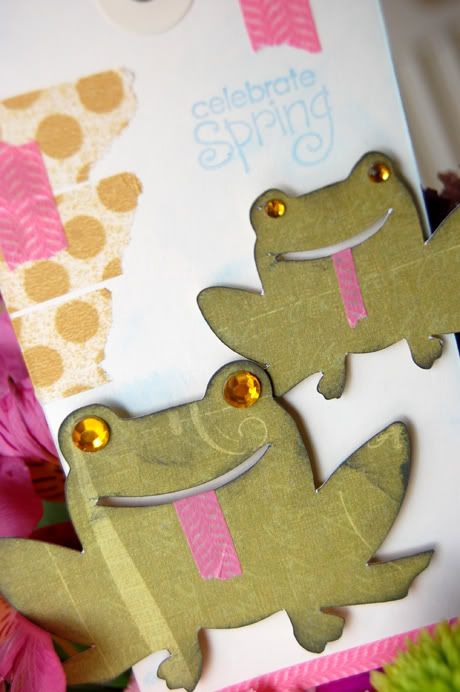 And lastly, I made an Easter egg. I put the Washi tape over some plain paper, then used my Making Memories Slice to cut out an egg shape (I used the Spring design card). I added some bling from
Creative Charms
to finish it off. I could see a bunch of these on a branch in a vase for a center piece.
Family Circle used Washi tape to decorate either hard cooked eggs or blown eggs. Here's the
link
. I was afraid to post the photo, didn't want to infringe on any photo rights.
Use Washi tape to decorate plain vases, as shown on
To Be Charmed
.
AND, check out
Happy Tape
, lots of ideas there. You will be hooked!!
Have a great weekend!
Happy crafting!