Took a little R&R last week. My left arm hurts. I have to have physical therapy so I can raise it up. I can put it to my shoulder now, and sleeping isn't as painful.
So, the dreaded pathology report came back... and in the words of the PA they were disappointing. I hate writing this... makes me want to cry... but the chemo did not work on the tumor and it grew while I was getting chemo from 4 cm to 7 cm. They also removed 15 lymph nodes, and 8 had cancer.
I was mad.
I asked them why they didn't do surgery in September back when the tumor was little... she said I would have had to have chemo anyway... I knew that, but at least it wouldn't have grown. Then she said, but had we did that, and you'd gotten chemo, then a year down the road I might have gotten cancer again, because they didn't know that that chemo didn't work. So, in a weird way, it's better that it happened this way. Now they know what doesn't work, so I can have chemo that will work.
Yes, I have to have more chemo. I don't know what kind yet, but I have an appointment with my oncologist on the 19th. She had mentioned a chemo pill that I could take.
All my doctors are women, by the way. Except my radiologist, who is a little Russian guy.
Anyway, they also can take my tumor, grow it in a lab, divide it up and try different chemos on it and see which one kills it. It's called
microass
.... something like that. I remember when she was saying it, I kept thinking "small butt", lol! I did look it up and saw the real name online.
Science is pretty amazing. I don't know if my oncologist will order that test or not, but I will be asking her. Why mess around and give me more draino that doesn't work. OMG, chemo is horrid.
I am just the epitome of Murphy's Law. It's always been like that for me. Can't get anything right the first time!
I feel 200% better knowing that the cancer is out of my body, tho. The chemo is to get any little cancer cell that might be floating around in my blood stream. Then I will also have radiation to kill any cells that might be around the incision area.

On a happier note... I did lots of layouts last week. I know, gimp arm and all! I did 4 digi early on in the week, since I only had to use my right arm... then on Sunday I did a paper layout.
Here's the paper one, I used super duper old Making Memories paper, that I was hording... silly woman!
Couple of close ups, I used my Slice to make these shapes: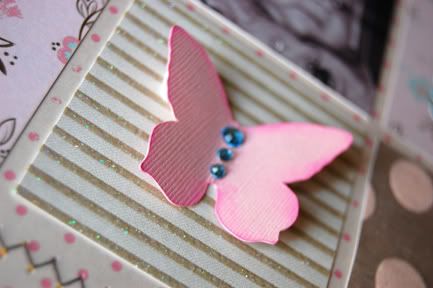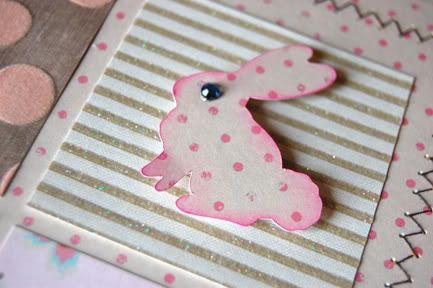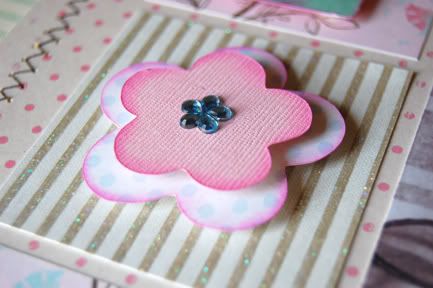 I also made pillows, well, pillow slip covers. They're so fun and bright.... now I need a new sofa! LOL!
I'll share my digi layouts later in the week.
Hope you have a great week, and please, please feel your boobies...

I don't want you to go what I have to go through.

Stop putting it off, just do it!