Oh my, are they cookin' with gas or what? Their blog is hoppin'! AND Midori has put together the most awesome design team EVER! I'm sure you will recognize some of the names.
Hop on over and check it out. We're doing Scrap Pink sneak peaks. I'm still working on mine (blush).
Debbie made a beautiful wall plaque for me and gave it to me yesterday... here's a little lookie lou at that: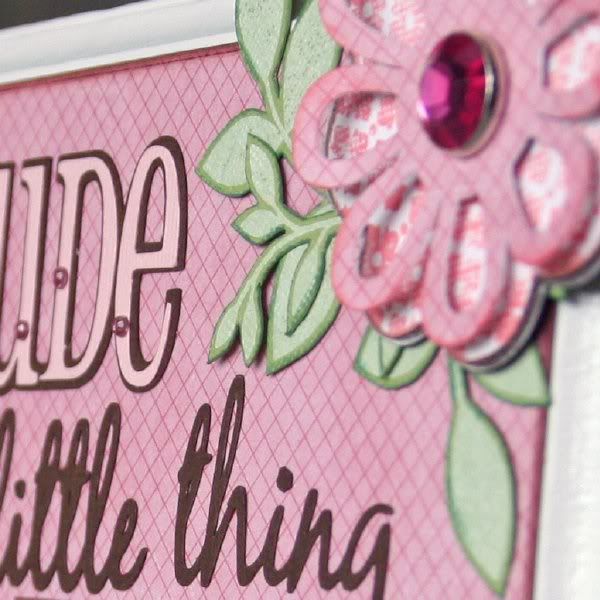 Scoot on over to the
Creative Charms
blog to see it all! It's purdy! Thank you
Debbie
for thinkin' of me!!
And, CP asked about my sofa that I bought. It's a Broyhill, and the name of it is Ethan! (my son's name.) I got it from a local furniture store.
Here's the link to it
. I'm very happy with it.
Thanks, and have a creative day!!!