I just LOVE this new digi line Sweet Summertime from Crystal Wilkerson, available at
Jessica Sprague
.
When I saw it, I instantly fell in love, it is just so stinkin' cute!!
I used several papers, and some of the labels, and of course the ever popular pennant banner.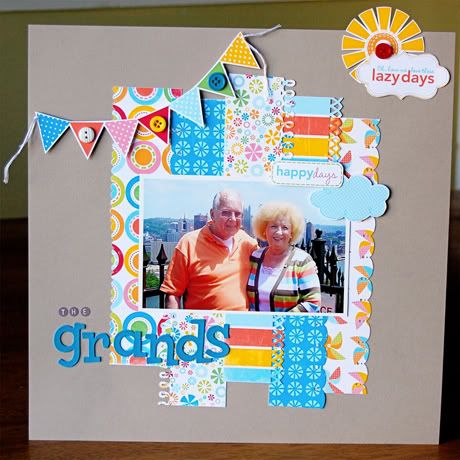 I hand cut the sun, label and cloud. I used my Martha Stewart punches to punch the edges of the paper strips.
I print my digi elements and paper on matte finish brochure paper from Staples (their brand). It's about 100# text weight, and produces beautiful bright colors.
Here are a couple close ups. I used pop dots to give the layout some dimension: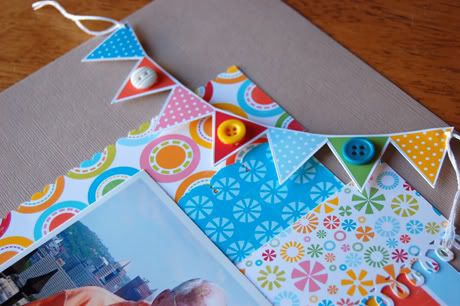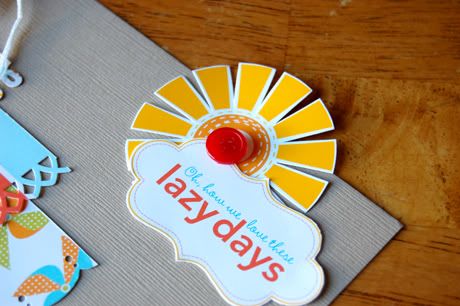 I also added some buttons.
If you're a digi chick, check out Crystal's stuff... and if you're not, check it out anyway! It's sooo cute!
I hope you all had a wonderful Mother's Day. I threw my back out! OUCH. While walking, or rather hobbling into the restaurant for Mother's Day lunch, my dear husband kept telling people that I had had one too many. He's a card! I'll deal with him later. ;) I'm so glad we had a sit down lunch and not a buffet!
Here's what my dd made me. Everyone signed it and wrote me notes. I love my family, they're so sweet!! I'm a lucky girl.
Have a great week!