We found a sofa! It's being delivered tomorrow (Saturday). Now I need new curtains, pillows, lamps, paint the walls....
Here's what it looks like... I'm not real crazy about the pillows.
It's really comfy, and a bit bigger than what I wanted to buy, but we can all spread out! (I hope it fits!)
Now for your viewing pleasure ;), here's a layout I did a few weeks ago (before my back went out!). I did it for Art Tech, my LSS, using the BoBunny Roughin' It line. (which I also thought was cool for a title)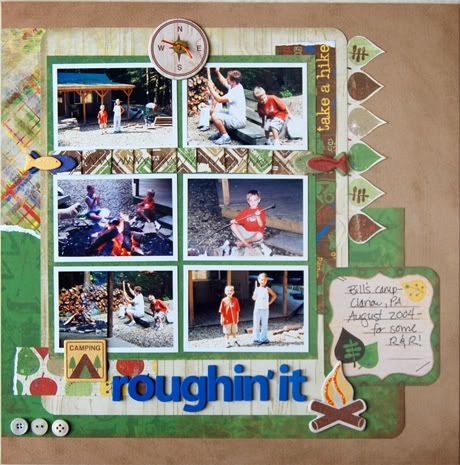 I used these photos before, but then I thought, what the heck, I have 2 kids, now they each have a camping layout. :)
On the campfire, I used some orange Stickles to give it some "spark"le. ;)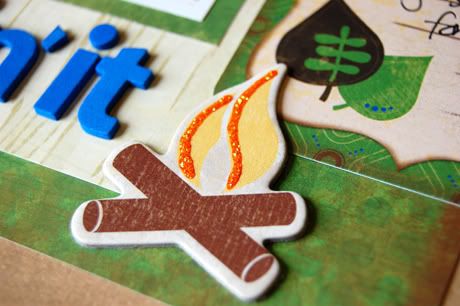 Another close up, I cut out the little tear drop shapes from the patterned paper.
Well, that's it for today. I had quite the busy week, went to Gettysburg and saw my oncologist, but I'll save that for the next update.
Hope you all have a wonderful weekend!