Yep, I've been going topless lately... and apparently, it's all the rage!
I admit it, I've flipped my wig, literally! Yep, tossed it aside and I'm letting my natural, very, very, VERY short locks see the light of day.
It has been abnormally HOT these past few days, 85°+... and girls, let me tell ya, wearing something akin to a dead cat on your head really makes you sweat. I don't like to sweat. So, off with her wig!
But, as you will see below, it's really in vogue to have a super short pixie cut... and, although I wouldn't have chosen this hairdo on purpose, I'm actually stylin'!
Just check out these celebs with fabulous pixie cuts: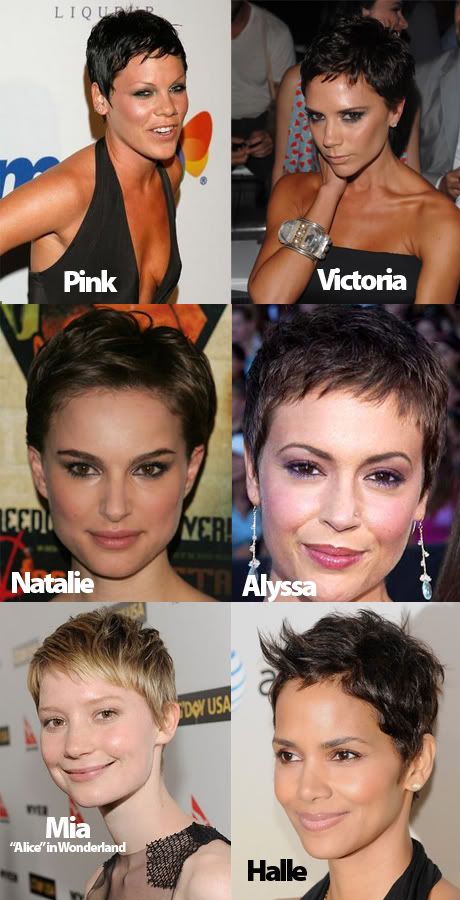 Of course to pull off this look, it helps to be gorgeous and have stunning bone structure.
My hair is still shorter than all of the above... it's more like this: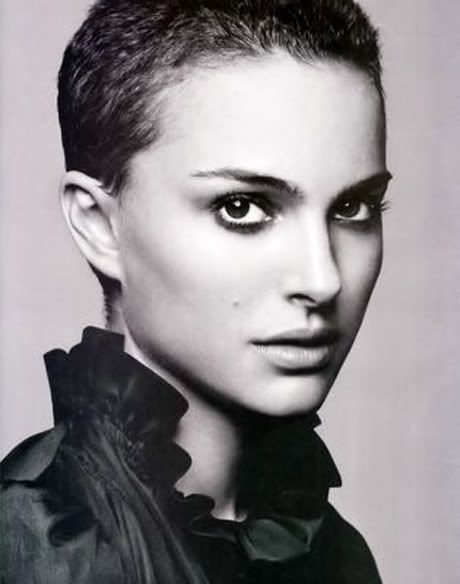 If I looked like Natalie Portman and had great big doe eyes, I'd be rockin' this look, but, I don't, and I'm a bit older, and well, probably have about 40 pounds on her! I usually wear a cute pink Nike hat when I go topless!
I promise, I will show you a photo of me with my "new" hair... but, let's wait until my locks are as long as the photos in the first picture. Seriously tho, after being a skin head all winter long, any hair is great hair! LOL!

I have LOTS of assignments in the works. Here's a sneak peak of one for
Creative Charms
.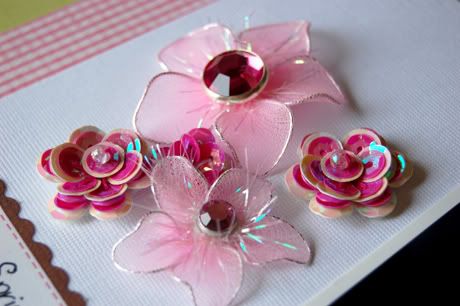 In honor of breast cancer awareness month in October, Creative Charms has put together a special "pink" kit. Love it! I'll have the whole thing up for you on Monday, on my blog as well as Creative Charms blog. Don't forget to stop over there, they have some fabulous layouts being posted by the new design team. Summer Fullerton (a Making Memories Master) posted a cute way to use the shimmer flowers.
Check it out.
Have a great day! and don't forget to
feel your boobies!