Happy Friday! Another gorgeous summer weekend is upon us.
I was at Michaels a week or so ago, and came upon a big red wooden clothes pin, and I thought wouldn't that make a cute recipe holder? And indeed it did! I love red, and I love, love, love this paper from Cosmo Cricket, Early Bird... it's old, but it's still pretty!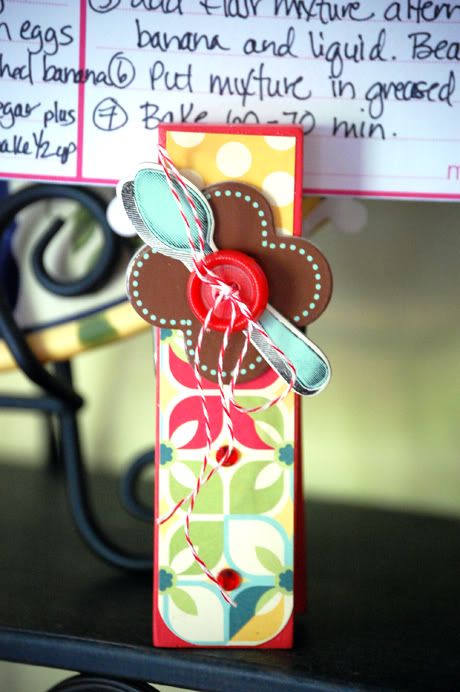 Side view: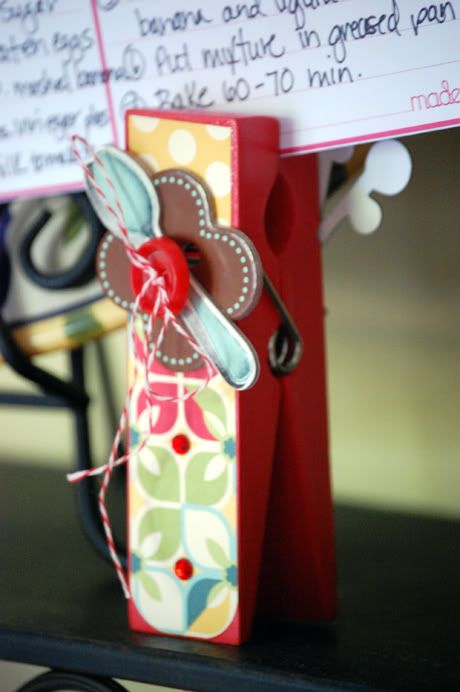 And the back side (sorry for the blurry photo):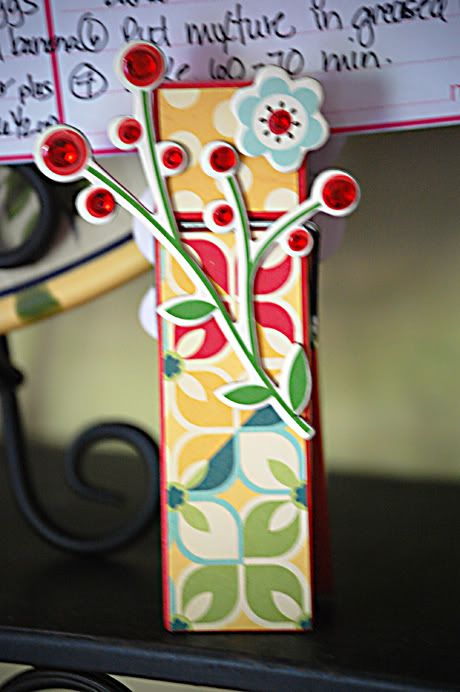 On Tuesday, we visited the local farmer's market. The people there are so nice and charming. I loved it. I tried to buy something from everyone, but one can only eat so much zucchini! I had to pass on that.
I did get some neat stuff... purple "green" beans, cute carrots and the most awesome bread. It was tasty!!
Oh, and potatoes and some little quince pears... so cute! Everything is so colorful! YUM!
Everything is organic. I even bought some grass feed ground lamb... now I need to find a recipe for the lamb... I'm thinking something Greek, maybe Greek inspired lamb burgers.
Have

a

super

weekend!!