It's the dreaded 3 h's today...
hazy, hot and humid
. UGH.
Looks like I'll be spending the day indoors. But, that's OK because I need to finish my catalog flyer. I'm just taking a break while my camera battery charges up. (the product shots are on my camera!)
Here's my weekend update... BBQ on Saturday, then went to my inlaws yesterday, and grandma gave the kids little fireworks and some sparklers. Thanks to a tutorial by
Noel
, I used my Shutter Priority setting and got awesome results. Her tutorial was
here
.
Saturday's BBQ:
Pearl loved how my blueberry lemon cake batter tasted:
Our drinks, don't ya love the old fashioned coke bottles? Well, 70's era bottles, not the 20's. ;)
Love a little sun flare: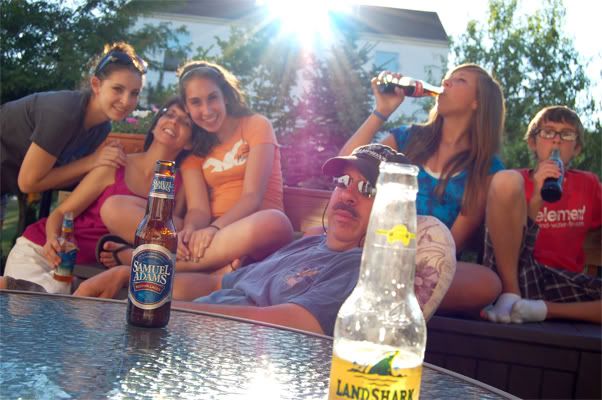 And our sparkler fun, with a little fireworks thrown in:
Hope you had a great weekend!
Keep cool!
Stay inside and get creative!
P.S. stay tuned for a bloggy giveaway coming up say around the 7th!! ;)