It's Marti!! #28
Woo-hoo! I contacted you via facebook, so look for a message from me! :)
She gets the fun little goody box.
It's nice to know that people actually read my silly ramblings!

We went "junkin'" this past Sunday. I picked up some "antique" buttons, some neat sewing stuff and some vintage lace.
While on vacation, I hit these little antique stores, all sort of connected together, and I found 2 more floral frogs to add to my collection.
They need to be cleaned up a bit. The green one has some kind of smelly putty on it. I guess the putty was used to hold the frog in the vase. It must be at least 20 years old (the putty) because it smells really bad! lol!
Oh, and I finally got scrappy. Here's a sneak of what will soon be up on the Ally Scraps blog.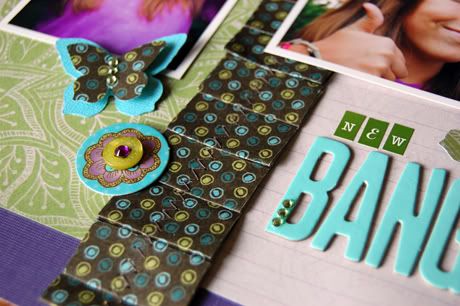 Once again, my beloved Slice comes to the rescue... I use that thing A LOT! Totally worth the money!
Thanks

for

stopping

by!!

Have

a

great

day!