My layout was featured on Create, the Scrapbook Trends blog today. I was pretty excited.
Here's the
link
.
How about a photo of my zapper.... when I get my radiation for my BC, I have to lie on the bed and the top part moves all around and zaps me. It's actually 5 zaps, not 4. The people are really nice. This one guy, I think his name is Kevin, he's about my age, he brought in a new wave 80's CD for me... it really makes the time go fast. Today was Duran Duran, Flock of Seagulls, and Tears for Fears. Ahh, the high school years....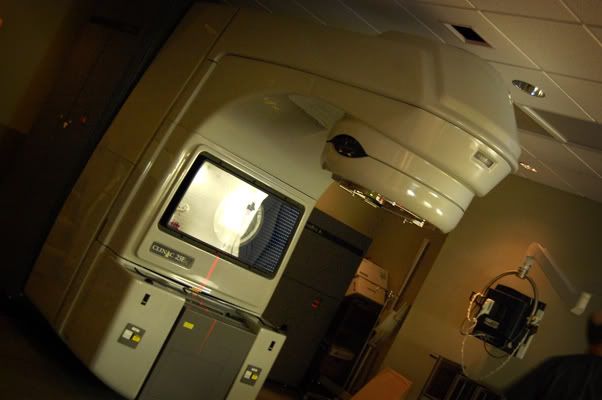 I told them today that I felt like I was in a scene from Aliens or 2001 a Space Odyssey. Very Sci-Fi.
15 down, 20 to go....
Hope you had a great Monday!