I really loved messing around with the shape collage program. You can turn off the drop shadow, you can make circles and letters. When you do a square it puts the watermark in the middle, which is harder to clone off, so I did another heart, and cloned off the watermark from the bottom.
Here's the layout. I kept it simple since there is so much going on in the collage: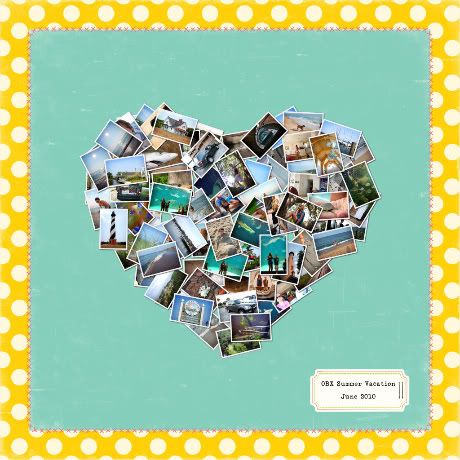 You can also change the size, so I made it 300 dpi. I liked the first collage I made better than this one, but I saved that as a jpeg, so it had a white background. It gives you different options each time.
Well, we are off to do some major back to school shopping. Wish me luck!! I hope they have some deals, and since it's Friday, maybe it won't be as crazy as going on a Saturday!!!