I finished all 33 radiation treatments! Woot! Happy day!
It is very exciting to reach this milestone, but also scary, almost like
now what?
While doing chemo and rads, I felt like I was
fighting
cancer, but now what? It's like being pushed out of the main boat into the big murky water in a tiny life preserver... now I'm left to float around by myself. The sharks
(cancer)
are swirling around me, nipping at my oars. How do I escape them? I'm only on this tiny boat. I almost miss being on the big boat.
I plan on paddling and paddling, far away from those sharks, and if need be, I will whack that shark on the head with my oar! I will paddle until I find some stable land. I feel I will forever be looking over my shoulder for those sharks. They are scary.

There hasn't been a whole lot of creating going on lately. I did manage to do a card.... I scraplifted it from
Mish Mash
, you should check out her
blog
, simply gorgeous stuff.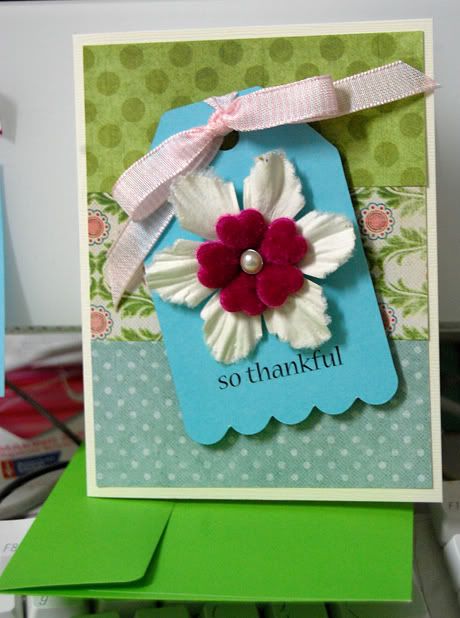 Work has been busy, I've got deadlines up to here! Billboards, brochures and campaigns - oh my!
Hope

you

have

a

great

weekend

. Watch

out

for

those

sharks.