it's been a while... where have you been? I'm so glad you're back Mr. Mojo.
Yep, got a visit (finally!) from Mr. Mojo.
Mr. Mojo and I did 3 layouts this past weekend. Here's one of them....
Some October Afternoon yumminess! Perfect for the first day of school.
And a couple of close ups:
Fun Jillibean canvas flower layered with a OA sticker, vintage button and topped off with a Creative Charms jewel.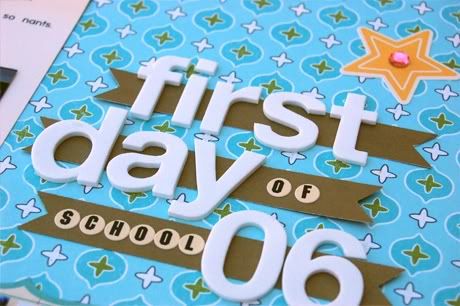 Here I used some Martha Stewart little flag "thingies" as a base for my title.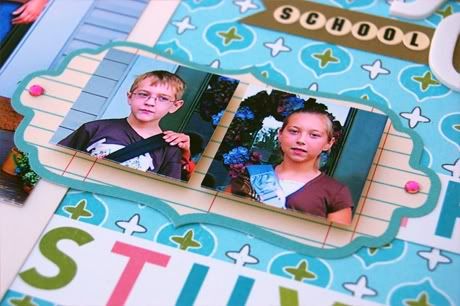 And here I have an OA journaling sticker that I used as sort of a frame for these teeny photos.
I'm so excited to share this with you. It's nice when Mr. Mojo comes a knockin'!
Have

a

great

day!!