I got an email from Crystal Wilkerson to work on a layout using a template...
This is what I came up with: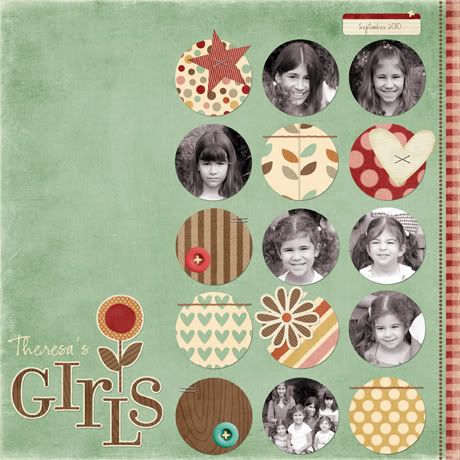 My dear friend Theresa has 6 girls (and 1 boy!)... quite a handful. Ages range from 18 - 2. Her girls are so adorable, and little clones of each other, especially when they were babies.
I randomly make digi layouts of her kids, and hope to print them out and give her a little book some day.
I used Crystal's kits that are available at
Jessica Sprague
.
And, check this out... full manual photos!! I even focused manually!!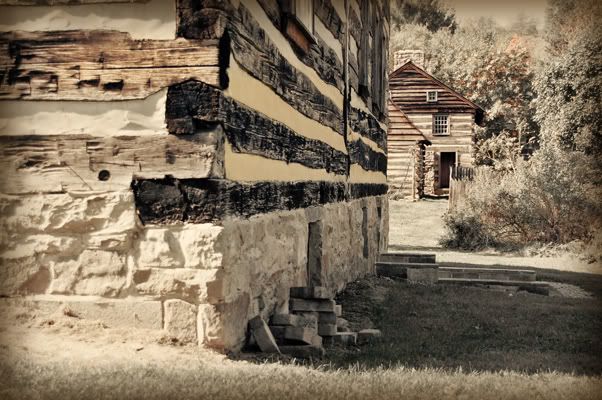 This is a log cabin from probably the Revolutionary War era... it's in Historic Hannastown, about 3 miles from where I live.
I loved the texture of the logs: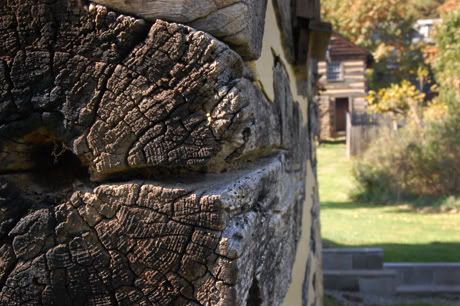 And some mushrooms...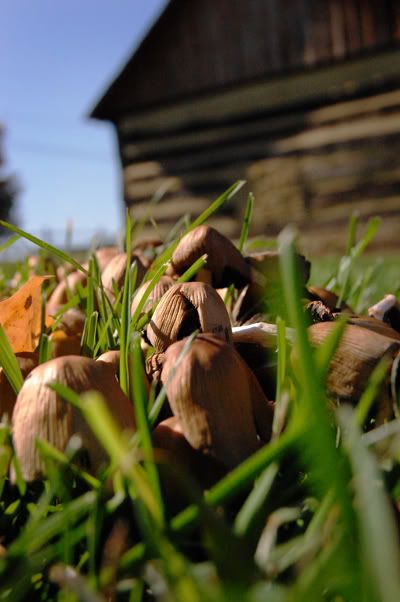 I enjoyed my photography class last night... we learned about rules of thirds, but I think most scrapbookers know that already... he touched on photoshop, but next week we get to play. I feel like taking my laptop because I don't want to work on a PC. (I'm a mac!!)
Well, that's about it today. I need to work on some Creative Charms stuff. There will be a downloadable freebie on their blog. I'll keep you posted on the deets!
Have

a

great

day.

Keep

on

scrappin'!