I had fun this past weekend crafting away! I had 2 cans of Krylon crackle spray paint, the crackle and the base, that I had gotten at Michaels on clearance for 99¢ a can. While having a Harry Potter fest on Saturday, I'd run down to the basement and spray another coat on.
Sunday, I decorated up the cover, here's how it turned out: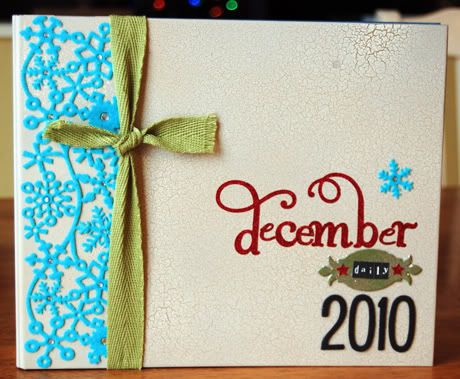 Couple of closeups:
The crackle: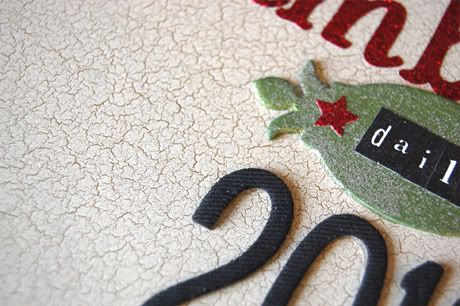 I tried to get a medium crackle, but it sort of turned out smallish. It's still cool. And was a great surface to work on.
I think I need some baubles or something to hang from the bow. I can always add stuff.
I also did this layout real quick. I used the
My Minds Eye Lost & Found
papers: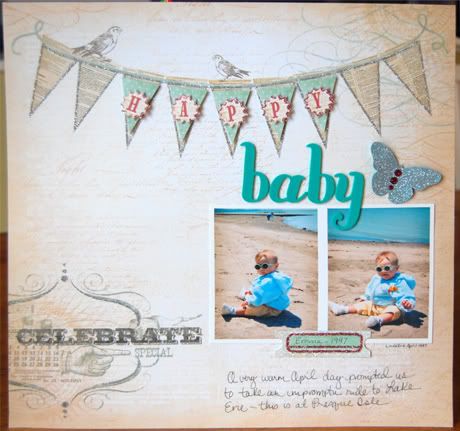 That's it for today. I'm going to go work on the inside pages for the December Daily.
Thanks for stopping by. Hope you have a wonderful day!!