Christmas Conerts
My son is in the highlighted area.
Pretty packages.... (gotta love the Dollar Tree!)
And, homemade tags:
I cut those using my Slice.
And, 2 more pages of my December Daily... I know I'm a bit behind, but now that my Christmas stuff is done, I can scrap! I'm never, EVER done this early!!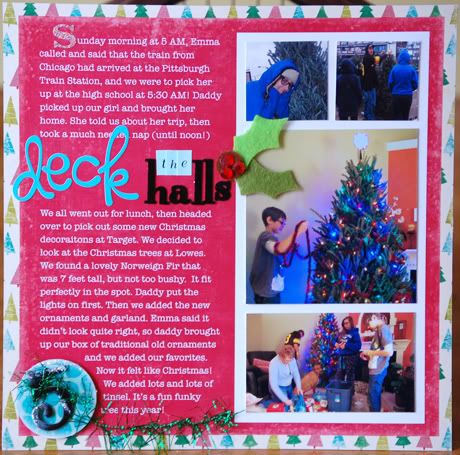 I'm off to do some last minute shopping, and lunch with my friend Diane.
Happy Christmas Eve eve! LOL!!