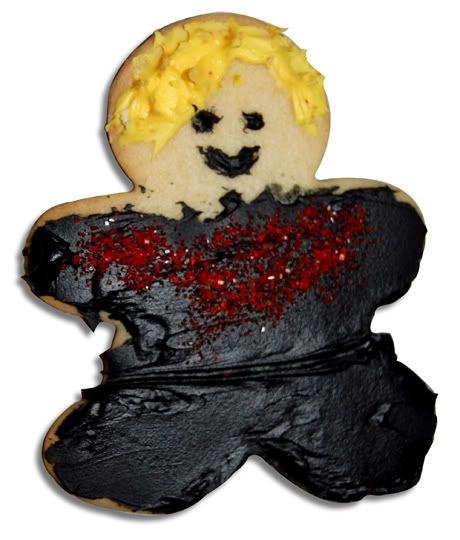 Exhibit A - Andy Warhol
Emma made this special cookie in honor of her favorite pop artist... and didn't even get to eat it.
(luckily her mom is a picture taking freak, so we at least have this!)
Name one of the most time consuming Christmas cookies to make???
Ahhh, yes, the sugar cookie cut outs.
You must mix the dough. Refrigerate the dough for 2 hours. Roll the dough. Cut out the cookies. Bake. Cool. Decorate.
Hours and hours of work, right?
Then in about 2 minutes, your dog eats half of the cookies while the icing is drying! GRRR.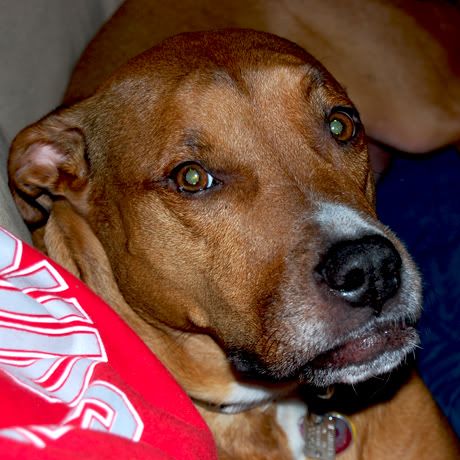 Exhibit B - Guilty Party