I have my name in lights... hee hee... well, a spotlight, anyhoo.
I'm so excited to be featured today on
Two Peas in a Bucket
as a Guest Designer.
Yep, I used an old photo, 'cause I don't like my short hair.
Here is the layout that I did for the feature:
(digi kit Track of My Life)
I did a screen capture on my computer of my iTunes cover flow. It's pretty easy to do, and even if you are strictly a paper scrapper, this would be a fun layout to do and look back on.
I also did 2 layouts showcasing new digi products. The first one is from a kit called
Date It by Jen Martakis
(love her stuff!!).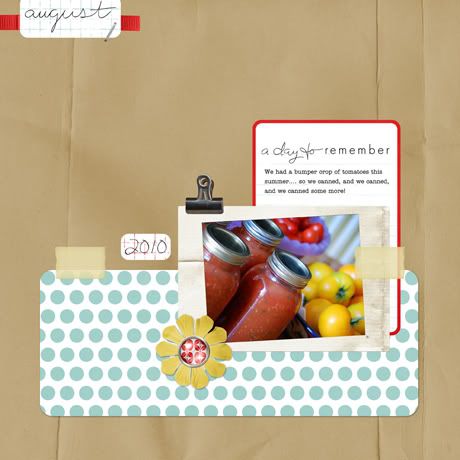 The second kit I got to work with, is called
Merry Little Christmas
. It was a fun digi kit to work with.
I love both digital and paper scrapping... but you know what's cool about digi? The background paper on this layout was just a tad too light for my liking, so I darkened it up and made it a darker cream color.
Now, I don't think that I could ever have done that so quickly and neatly with a piece of paper cardstock!!
There's also a challenge with my post, so read it if you get a chance, and maybe join in to win a
Two Peas in a Bucket
gift certificate.
I hope you all are about ready for the holidays. Try to take a day to step back and enjoy all the hard work you put into the baking, cooking, shopping!! and decorating!
As you can see by the last layout, I put up
3 trees!!
I'm so
blessed
and happy to be here for this Christmas and to be able to
enjoy
it this year. Last year I was sick with chemo... I truly don't remember much.
I intend to enjoy this Christmas with as much gusto as I can muster!!
I

challenge

you

to

do

the

same!!