I decided to be ruthless in my scrap room. There was just too much stuff. Overwhelmingly so. I think it inhibited my creativity. Plus the guilt of using new stuff when I had old stuff... if you are a scrapper, you know what I'm talking about.
So,
out with the old
stuff!
BEST THING EVER!
As I was sorting thru my scrappy supplies, if I didn't love it, it went. I would look at things and think, well, so and so gave this to me... but it's not my style... you know, you've had those moments, your great aunt gave you that ugly candy dish, and you hate it but can't bear to give it away... you know what I said to myself?
I am not obligated
to keep anything.
And so it went into the trash or this box: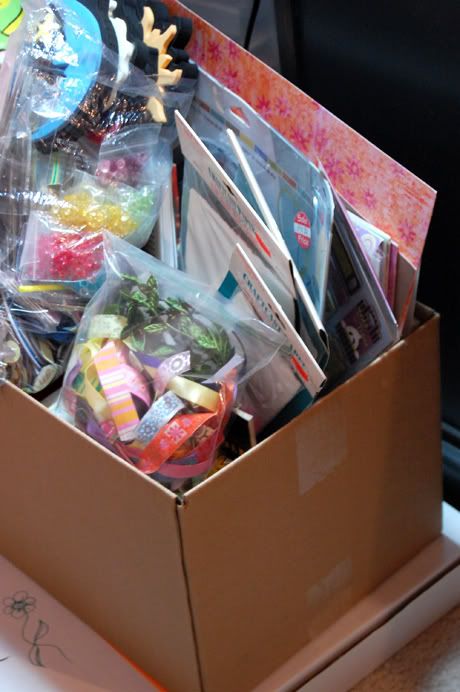 I am going to take all of this and donate it to the middle school where they have a scrapbook club. At least it will get used.
Here is the before picture of my scrap room... pretty bad. I think I had everything out! eek!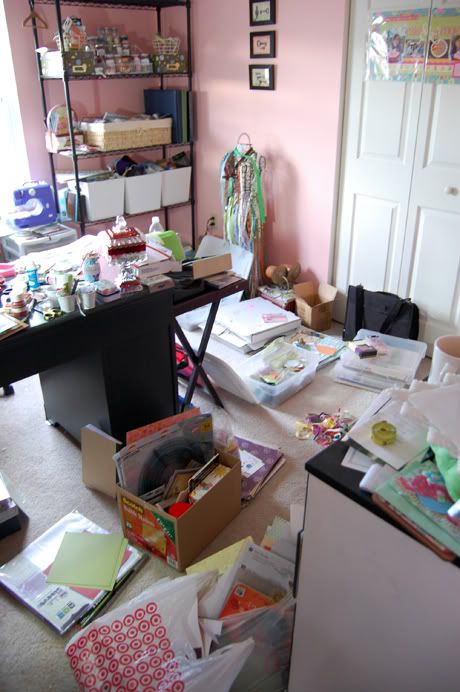 This was part way thru the cleaning process.
And, a few hours later... ahhhhhh....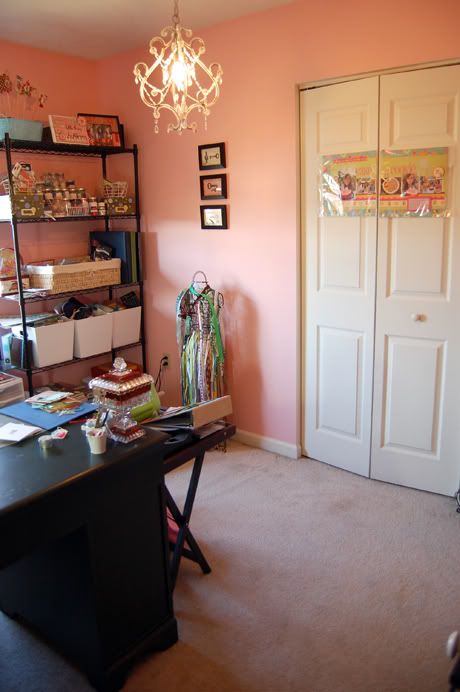 My desk was so clean, it just begged to be used. I made a paper layout last night. I'll share that later, once I take a picture of it.
How's your New Year going so far?

Out with the old???