Wow, where did the week go? It's Thursday already. Summer is quickly approaching and I'm trying to figure out things for the kids to do.
There is an art club in town, aptly named "Greensburg Art Club" and I'm going to sign my son up for acrylic painting, my daughter for photography, where they'll make a pin-hole camera and they both will do the ceramics class, where they throw pots and make coil pots. Fun.
I decided to do the adult drawing class and also the adult painting class. I bought a new set of water colors the other day. I haven't painted for quite a while, so we'll see how that goes.
Our summer certainly is looking promising! I really can't wait. I wrote down on my calendar all the fun free things you can do in Pittsburgh, so many concerts and outdoor stuff to do. I can't wait.
My friend and I are also planning a trip to New York City via the
MegaBus
. What a great find! We'll leave Friday night at 11:55 pm, sleep on the bus, arrive in NYC at 7 am, eat, shop, then see a
Broadway
show, then back on the bus by 11:15 or so and sleep on the bus, wake up back home 7 on Sunday... all for $75! Seriously!! I did see some $10 and $15 bus rides, but the dates we need are $30 to go and $45 to come back, or vise versa, I can't remember, but how fun will that be???
And, drumroll please... this I am most excited about... most ExCiTeD!!
U2 baby!!! This will be their last stop of the 360° Tour. I'm SO excited!
OK, now on to some scrappy goodness!
I did this for a challenge on 2 Peas. I never have won a challenge, but it really gets me motivated to scrap.
Couple close ups, I actually stamped on a scrapbook page, haven't done that in like forever: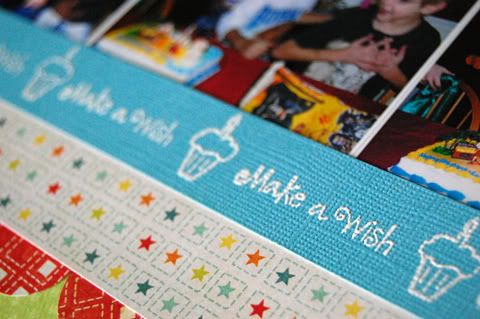 Some more stamping: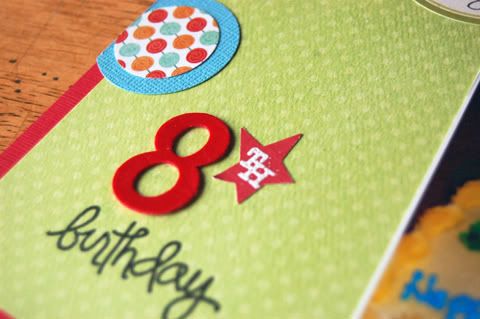 This was a total lift of
Nichol Magouirk
, I just love how she'll just use a little strip of patterned paper and it just makes the whole layout pop.
That's about it, it's been crazy busy end of year stuff, school picnics, field trips, lots of weed pulling! oi vay, good exercise for your buns. I have my front flower bed and the back one yet to tackle. Probably this weekend.
Have a happy safe
Memorial
Day
Weekend
for all the
U
S
A
peeps, and everyone else have a great weekend!!