Here's a layout that I did a few weeks ago and totally forgot to share!
I really love how this turned out. It was a challenge on 2 Peas to use a sketch. It came together so nicely. I just love this paper, too, by Bella Boulevard. I have tons left, so I think I will do more cruise photos.
My inlaws took us on a cruise in 2004. Look how little my son is and so cute in his "tuxedo". He was in love with that suit, he wanted to wear it all the time. Ethan was only 6 and Emma was 8. That's my nephew Bobby, and he was only 10! He's driving now!
Don't you wish you could shrink your kids and have them be little again... sigh... I miss so those days, and look how skinny I am! DANG! lol!
Anyway, here's the layout: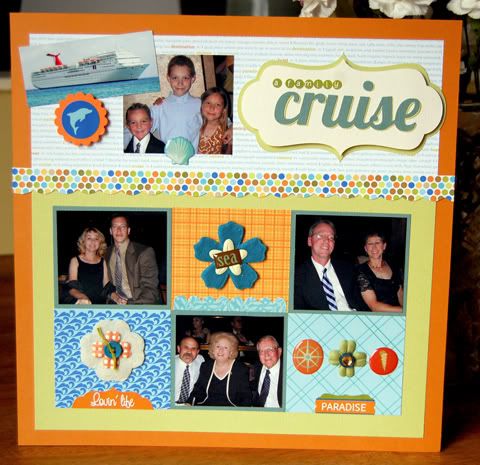 I used my Silhouette to cut out the bracket shape and my title. I did a shadow on the bracket to give it more dimension, plus I used some pop dots for even more. I cut the word cruise out, same size, in 2 different colors, then just offset it a bit to give it some pop.
In the squares, I used a word sticker and some flowers in each. Got to use up some stickers. Lord knows I have enough stickers to encircle my house 3 times!
And, because I love you guys so much and I also like to share, would you like the bracket shape?
I have 2 sizes, I used the bigger of the two:
Here's the
LINK
to the bracket download. I'll also put it on my freebies page to find it easier later on. The files are jpeg, png and svg for cutting.
Enjoy! Have a scrappy day!!