It's soggy and wet and cold. What happened to spring???
Well, the only good thing about the rain, besides the fact that my weeds are growing in my garden, is that I had a chance to scrap this past weekend! Finally.
I jump all over the place with my scrapbooking. I don't scrap chronologically. Case in point, here is a Disney layout. We went in 2008.
And a couple of closeups:
I love using vintage buttons: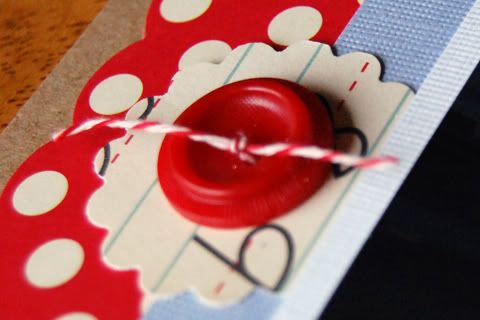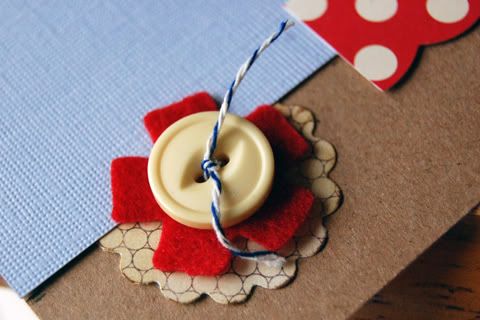 And here, I made a folded flower, then attached a fabric covered brad:
Fun layout.
I'm working on a layout from last summer, titled Summertime in the City. When I opened the June 2010 folder on my computer, I only had 4 pictures from the event, which was the Arts Festival in Pittsburgh. I was so sad. I had a few on facebook from the Project 365 last year, but I knew I had gotten some really cool shots. I was just sick that I was missing a huge block of photos from June.
Well, I put my card into my husbands computer (the new iMacs have a card reader which I LOVE!) and found that the trash can was full. I crossed my fingers and opened the trash can. Yippeee!! The missing photos (all 520 of them) were in the trash can.
I made a folder on the card, and pulled the pictures out of the trash.
I remember this happening. I was getting the photos off, and my computer was being weird, so I remember thinking I'd better not empty trash. Well, that was last year and I had forgotten all about doing that.
I'm just so happy that I found my photos.
Now I need to buy a new external drive where I can keep my photos. My other external is full.
Tomorrow I have to go to the hospital at 10:30 to get a procedure. I'm a little nervous. I asked if it hurt. The nurse said it's like going to the dentist. Well, I don't think so, the dentist doesn't usually slice open my skin with a scalpel, leaving an inch long incision. UGH. I hope they put me to sleep, I don't need to here all the icky stuff surgeons do.
So, if you think of it, say a little prayer for me. Thanks.
Wishing you a creative day. :)