In less than 16 hours, I will be boarding the Mega Bus in Pittsburgh to travel to the BIG APPLE with my friend Diane!! I'm so excited. I've been there before, so she wants me to show her the ropes. hee hee, I'll try. I'm sure a ton is different.
When my husband and I went, I had a crappy little 35 mm camera, and the film stuck, so I got one photo - of my friend! Then, the next frame had ALL the photos on it. The film didn't advance. :( I do not have any photos from that trip. I've been wanting to go back ever since.
We recently bought a Nikon Coolpix 1600 camera, which is really nice, but I'm so torn. Do I want the handiness of the tiny camera, or since I am a tourist, just go ahead and take my honkin' DLSR? I'm leaning toward the DSLR, I want good pictures this time!
I'm probably going with the big one.
The bus will arrive in NYC at 7 am, we figure we'll grab breakfast, sight see, maybe do yoga or tai chi in Central Park for free... that would be a hoot! At 2 PM we are going to see the off broadway show staring Ellen Barkin and Jim Parsons (of the Big Bang show) in a play called
"The Normal Heart"
. After the play, we'll grab dinner, do some more shopping (probably all window, since I'm broke!), then we catch the bus at 11 to go home.
Busy weekend!
I have a layout to share. I found this sketch on the Sketch Support site, which I just discovered. It was
sketch #8
, but I flipped it.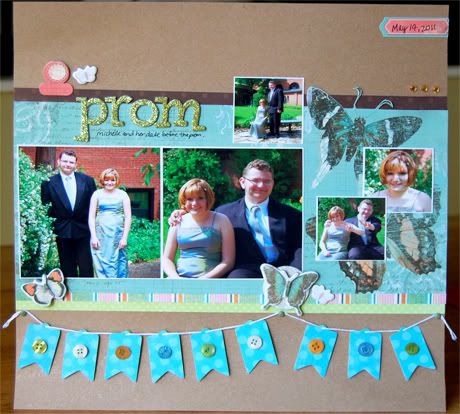 This is newish BoBunny paper. I really haven't bought new paper in forever, but really liked this line. (sorry, not sure of the name)
Couple of close ups: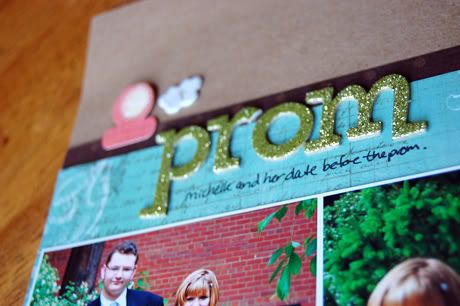 And one more close up. I cut out the little flags using my Slice.
I got my big box from

Momenta

, and I am working on a layout! What a bunch of great stuff. I'm really in love with their puffy stickers. Really cute stuff. They have a new product, these letter stickers that you can run through your printer and match to your layout. I wasn't familiar with them, but now that I know what they are I am going to order some for next time, they seem really cool. You can either customize them in your program, or there are free print outs on the Momenta website that you just download and print out onto the white lettering. Seems like the perfect idea for the perfect match of colors!

Have a great weekend.

I hope I get some good pictures, and don't get rained on too much!